In a strategic announcement that promises to reshape the landscape of multimodal freight logistics, Ziegler UK have revealed plans to expand from its current head-office at DP World's London Gateway Logistics Park by moving into an adjacent 500,000 square foot super hub by the end of 2023. This forthcoming move will position Ziegler as a dominant force in the UK's freight transportation and logistics industry, capitalising on our strategic location and commitment to innovation.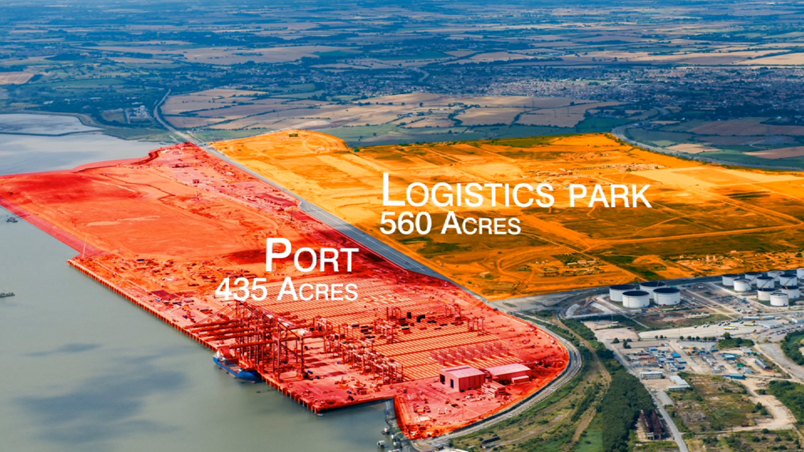 Prime Roadside Location and Unrivaled Efficiency
Our upcoming move to London Gateway is underpinned by a prime roadside location, which is strategically positioned for freight operations. Situated just 11 miles from the M25 and 3 miles from the A13, we will have direct access to the UK's major road networks, enabling swift and efficient transportation of goods throughout the country. This proximity ensures that we will be well-equipped to serve our customers with speed and precision.
Moreover, London Gateway's proximity to key transportation hubs provides an added advantage. As part of DP World's comprehensive network, Ziegler's strong relations with the Port and DP World will give us an edge in coordinating road, air and ocean freight movements with the efficiency that the industry demands.
Cutting-Edge Freight Solutions and Exceptional Service
Our commitment to excellence extends beyond location; it also encompasses cutting-edge technology and top-tier services. As part of our forthcoming move, we will introduce state-of-the-art freight transportation and logistics solutions designed to redefine supply chain services.
Central to these innovations is our advanced inventory management system, which provides real-time visibility into inventory levels. This system empowers clients to optimise their operations, eliminate costly supply chain disruptions, and ensure a seamless flow of goods.
Efficiency remains at the core of our approach. We will operate with an optimised loading dock, facilitating smooth and swift transfers of goods. Delays will be minimised, and throughput will be maximised, setting new industry standards for freight and logistics efficiency.
At the heart of our operations is a dedicated team of experienced professionals, ready to deliver exceptional customer service. With a focus on customer satisfaction and peace of mind, Ziegler ensures that clients receive the utmost attention and support throughout their shipments' journey, whether by road, air or ocean.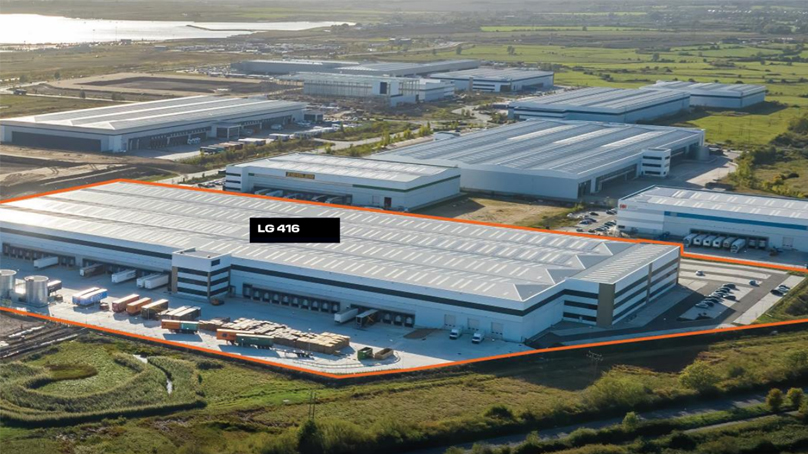 Commitment to Sustainable Freight
In an era where sustainability is a paramount concern, Ziegler's new facility at London Gateway will prioritise eco-friendly practices and energy-efficient systems. This commitment to sustainability underscores our mission to reduce our carbon footprint and contribute to a greener future. For us, sustainability is not just an ideal; it is an integral part of their supply chain strategy.
Breaking Down the Numbers
365,000 square foot warehouse space
45,000 square foot office space
6,000 square foot plant & machinery space
55,000 pallet racking spaces
24/7 manned site with security access gates
3 levels of logistics offices housing all logistics and transport teams
37 docking bays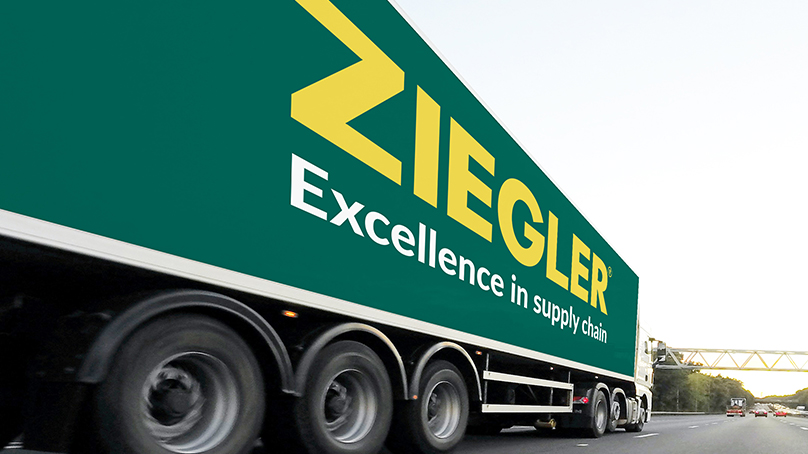 The Future of Multimodal Freight Logistics
Ziegler's upcoming move into London Gateway's super hub by the end of 2023 heralds a new era for multimodal freight logistics. Our strategic location, state-of-the-art technology, focus on efficiency, exceptional customer service, and commitment to sustainability are poised to make a significant impact on the industry.
Whether you are a business seeking to optimise your road, air or ocean freight supply chain, reduce costs, or enhance sustainability, we offer innovative solutions tailored to meet your specific needs. Contact us today to discover how our advanced facility and services can elevate your freight transport and logistics to new heights. Ziegler's move is not just a step forward; it is a leap into the future, providing enhanced excellence in supply chain.