In a thrilling development for both football and logistics, Ziegler is proud to announce its partnership with the FA Premier League's, Crystal Palace FC, as our official logistics partner in a three-year sponsorship deal. This exciting collaboration promises to bring a fresh wave of opportunities and benefits to both parties, particularly through advertising and hospitality experiences while underlining Ziegler's ambition to cement itself as a world leader in the logistics industry.
The significance of Crystal Palace FC being a top-tier Premier League football club cannot be understated. As one of the elite clubs in English football, they represent the pinnacle of the sport in the country and attract attention from fans and businesses worldwide. This alignment between Crystal Palace and Ziegler resonates deeply with Ziegler's core values and drive for continued growth.
Much like our own operations, the Premier League represents excellence, ambition, and precision. By partnering with Crystal Palace FC, we send a clear message to the industry and our clients that we are committed to delivering world-class logistics services on a global scale.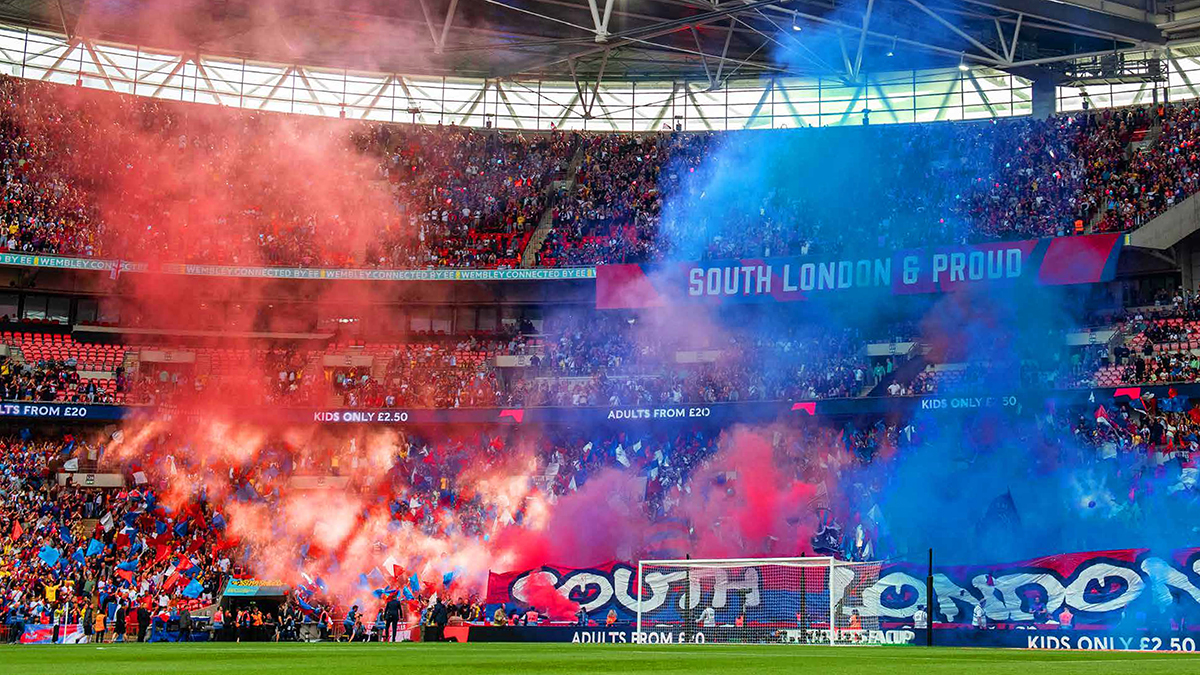 Lee Marshall, Managing Director of Ziegler UK adds: "We're delighted to be to joining Crystal Palace on this exciting journey. Much like the club, Ziegler are a forward-thinking business, full of ambition and this alliance represents a significant milestone for us."
"The alignment of values and synergy between our two organisations is undeniable; the dedication, passion and commitment to excellence that Crystal Palace exemplifies mirror our own core principles which include authenticity, entrepreneurship, expertise and reliability."
"We are confident that this partnership will bring about immense opportunities for both entities. Ziegler's expertise in global freight transportation, logistics and supply chain management will undoubtedly provide great opportunity throughout the Crystal Palace community and beyond. With expertise facilitating a wide scope of industries via land, sea and air, we plan, design and construct a competitive worldwide network to transport, store and handle goods easily and reliably."
"We're very much looking forward to the opportunity of firmly reinforcing Ziegler's position on the supply chain map."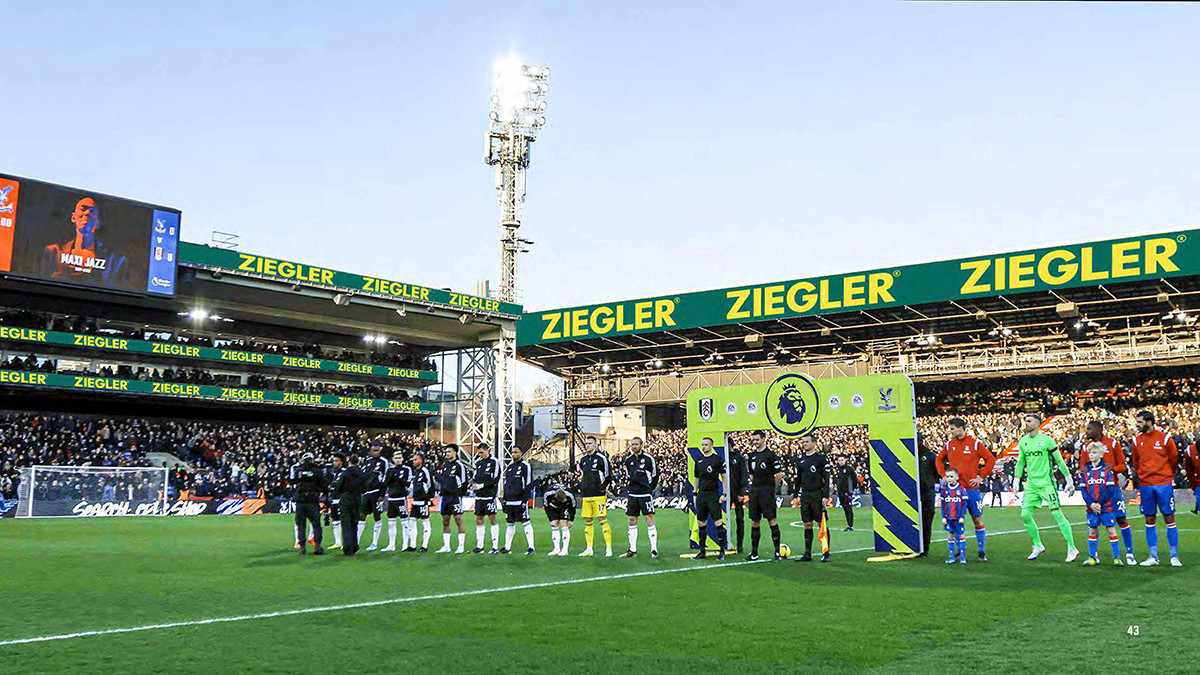 One of the key aspects of this partnership is the prominent visibility it will provide for Ziegler on a global stage. The Premier League boasts an international fan base that spans across continents, making it an ideal platform for us to enhance our brand recognition. The Ziegler logo will be prominently displayed through various touchpoints such as stand and pitch side LED displays and over 100 stadium screens. This presence will extend beyond the stadium as well, with branding featured across various digital and offline marketing channels such as solus emails, newsletters, programme and website sponsorship. Collectively, this will ensure exposure to millions of fans during every match, not only in the UK but also in key international markets, reinforcing our commitment to delivering excellence to a global audience.
Our partnership with Crystal Palace FC also opens the door to exciting hospitality experiences for our clients and stakeholders where we will have access to exclusive matchday hospitality packages, allowing clients to enjoy the thrill of live Premier League football in style. 
Additionally, Ziegler will have the chance to host events at Selhurst Park, leveraging the club's facilities for corporate functions, seminars, and meetings. These events will be curated to provide a unique blend of business networking and football excitement, strengthening relationships and creating new opportunities on a global scale.
Both Ziegler and Crystal Palace FC are excited about the potential this partnership holds. For Ziegler, it represents an excellent opportunity to showcase our commitment to excellence on a global stage, while for Crystal Palace FC, it means having the support of a world-class logistics partner to bring new opportunities throughout their community of loyal fans and fellow partners.
As this partnership unfolds, we can look forward to exciting developments both on matchdays and behind the scenes. Whether you're a football enthusiast, a logistics professional, or someone simply looking for a unique blend of sports and business, this is a collaboration which promises to deliver an experience like no other.
Stay tuned for more updates as we embark on this thrilling journey and keep an eye out for competitions where you could be in with a chance to see the Eagles live at Selhurst Park. The future looks bright for Ziegler and Crystal Palace FC and we can't wait to share it with you.