Looking for a comprehensive warehousing and logistics partner to support your business that can reach 60% of your EU customers in only eight hours?
CHIEF is closing after nearly 30 years and being replaced by Customs Declaration Service (CDS).
Key dates:
Ahead of the closure, HMRC will withdraw CHIEF services in two stages:
30 September 2022: new import declarations close on CHIEF
31 March 2023: new export declarations close on CHIEF / National Exports System
There are some key points you must to do to ensure your goods continue to move without delay.
Ziegler has begun migrating from CHIEF to CDS.
---
TAKE ACTION NOW.
1. Duty Deferment Account
Anyone who has their own Duty Deferment Account will need to register a new Direct Debit Instruction (DDI).
CDS uses a separate HMRC bank account to CHIEF and a new CDS DDI will be required.
It can take approx 24 hours before your new DDI is live and therefore any delay in setting up could delay your goods if not done prior to Ziegler migrating across to CDS.
Please note, that you will need to grant Ziegler authority to use your Duty Deferment Account on your financial dashboard. Please ensure you grant Ziegler authority with IMMEDIATE EFFECT.
CHIEF DDI should not be cancelled – this is to settle outstanding CHIEF payments. 
Click here to set up DDI for CDS
2. EORI
If you had registered for your GB EORI before 01/02/2019, then you'll need to subscribe to CDS via their Government Gateway. Please note, if a new GB EORI has been applied for since 01/02/2019 automatic registration to CDS will have occurred.
However, please double check you are registered with CDS prior to the dates as outlined previously, an export or import declaration cannot be made on your behalf if your EORI is not registered to CDS and therefore goods will not clear customs.
Click here to subscribe to CDS
3. New cash account
The Flexible Accounting System (FAS) is replaced with new Cash Accounts for CDS declarations. Once registered for CDS you'll automatically be issued with a cash account.
Please note, you will need to grant Ziegler authority to use your New Cash Account on your Government Gateway with IMMEDIATE EFFECT.
---
KEY CHANGES
1. You will receive a mixture of entries from us until we are submitting all declarations in CDS. Therefore, you will receive ENOs or MRNs depending on whether we've submitted them in CHIEF or CDS.
2. CDS will be paperless, what this means, you will no longer receive a C88 and E2. However, our customs software recognises importers and exporters would still want evidence of an entry being made on their behalf. Therefore, they have created an unofficial C88 and E2 combined document that is not recognised by HMRC.
3. We are no longer able to change the method of payment once the entry has arrived. If a deferment account has insufficient funds, importer will need to top up their account.
4. Entries made using CDS, the customer C79 will be generated within their financial dashboard 
5. CDS (IP/OP/TA/EU) – If you have applied, renewed or had existing authorisations you would have been provided with a CDS authorisation number in either a new or replacement authorisation letter from HMRC. If you have been contacted by HMRC and provided with new authorisation numbers and guarantees, including deferment guarantee, please provide us the information using the template.
---
Useful links
---
Each year, the Choose France Summit is hosted by President Emmanuel Macron and members of the French Government. The event brings together hundreds of leaders from the largest global corporations at the Château de Versailles. Its goal is to promote France's economic attractiveness and to encourage international investment throughout the country. The Choose France Summit is prestigious and well known among the international business community, and is unique since the main purpose of the event is the opportunity for direct discussions between businesses and political leaders.
Ziegler was once again honoured to be invited to this year's meeting.
More than 250 representatives from the world's leading businesses met to discuss crucial issues for global business, establish new relationships and contribute their input and experience for others. 
Diane Govaerts, CEO of Ziegler Group, and Francis Castelin, Managing Director of Ziegler France, represented Ziegler Group at this year's meeting in Versailles. They made excellent use of the opportunity to have important and interesting business meetings.
They were able to meet with many of our customers and partners and talk about our cooperation, as well as our vision for further development. 
During this year's meeting, the topic of sustainability was one of the most important topics discussed both during official speeches and in meetings. 
We are proud to have been able to bring our expertise and experience in this area to the summit, learn about new opportunities in this area for Ziegler Group and get new inspiration as well. 
The Choose France Summit is one of the world's most important business events and we are proud to have been part of it once again. And we are very grateful to President Macron and the French government for the invitation.
June was full of many exciting events and meetings at Ziegler! One of these events was a visit made to our Venlo branch office by more than twenty ROC students from ROC 'T Gilde in Venlo. The ROC arranges for such field trips to real businesses several times a year.
Students majoring in transportation and logistics management were able to take a closeup look at how Ziegler performs logistics on a daily basis, giving them a chance to see the practical applications of what they're learning in class. And it also was an opportunity for them to bring their knowledge and fresh perspective to Ziegler!
Together with the students we organized a management game and afterwards they were given the task of making various flow-charts on operations, logistics and Cargo Swift that directly corresponded to our local business. They had a chance to analyze processes and look for areas of improvement. At the end the of exercise, the students presented their conclusions to each other.
Besides all the fun we had together, it was a great opportunity to learn and look at things with a fresh perspective for both the students and for the Ziegler team.
Prior to 2020, we were doing this at the university 3-4 times per year. And now that they have resumed in March 2022, we thought it would be a good idea to do the training event on location. It was wonderful to host them and to be able to interact with the next generation of logistics specialists in person again!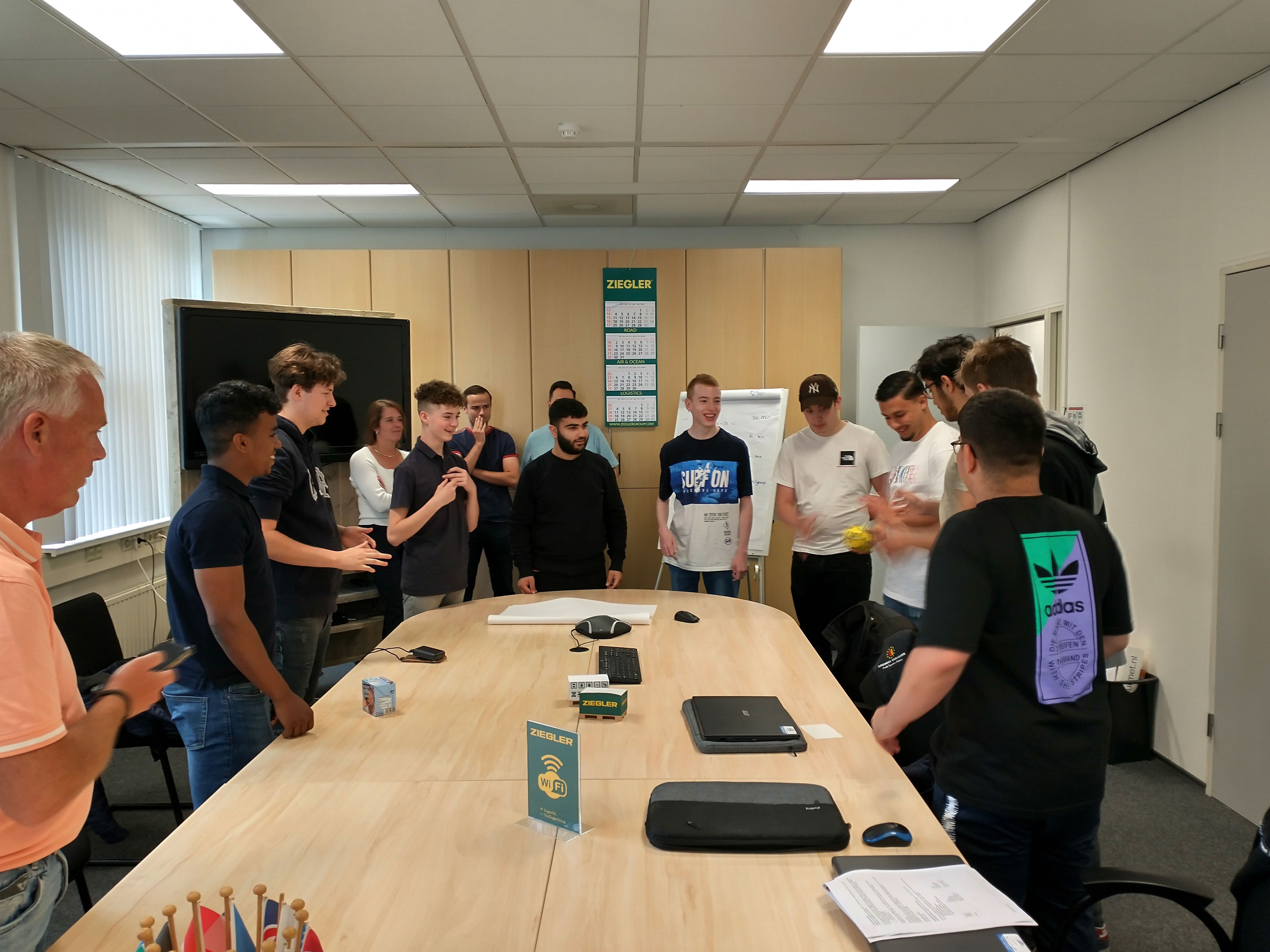 The second WCAworld conference of 2022 was held in Dublin, Ireland from the 7th to the 10th of June. WCA is a popular event that attracts a large number of delegates from around the world.
Following the sell-out conference held in February in Dubai, this event offered all members to re-connect in person and strengthen existing relationships, as well as offering a fantastic opportunity to develop new business. 
Ziegler Group was represented by Ab Ahsaini and Charl du Toit.
The conference is unique in that it is based on 30-minute one-to-one meetings spread over three days, during which we had many fruitful discussions.  In addition, Ziegler Group's booth was visited by many guests, and we gained great feedback from those meetings and we have established many valuable relationships for the future.
We are happy that we were able to take part in this excellent event and, after many months between meetings, we could once again spend time with our partners face to face.
Throughout Ziegler Group, quality and customer service are our top priorities. 
To ensure that we are meeting the standards required by ourselves and our customers, we have ongoing ISO certifications each year. We take each one of these certifications reviews very seriously, and so we want to acknowledge all the efforts and care that are behind each one.
ISO 9001:2015 is an internationally recognized standard that combines the expertise and know-how in quality management from the last decades into one standard.  The ISO 9001:2015 standard is known worldwide as an established benchmark for transparency, reliability and quality within any organization. 
Recent ISO Certification (New or Renewals)
Ziegler NV (BE-Neder-Over-Heembeek)  |  Belgium  |  2020

Ziegler NV (BE-Antwerp)  |  Belgium  |  2020

Ziegler NV (BE-Steenokkerzeel)  |  Belgium  |  2020

Ziegler NV (BE-Steenokkerzeel)  |  Belgium  |  2021

Ziegler NV (BE-Antwerp)  |  Belgium  |  2021

Ziegler NV (BE-Neder-Over-Heembeek)  |  Belgium  |  2021

Ziegler UK Ltd (GB-Northampton)  |  UK  | 2021

World Pack Brussels NV (BE-Diegem)  |  Belgium  |  2021

Ziegler Luxembourg SA (LUX-Dudelange)  | GD Luxembourg  |  2021

Ziegler NV (BE-Neder-Over-Heembeek)  |  Belgium  |  2022

Ziegler UK Ltd (GB-Northampton)  |  UK  | 2022
Scheduled
Intertrans NV (BE-Vilvoorde)  |  Belgium  |  2022

Intertrans NV (BE-Menen-Rekkem)  |  Belgium  |  2022

Ziegler NV (BE-Antwerp)  |  Belgium  |  2022

Ziegler Luxembourg SA (LUX-Dudelange)  | GD Luxembourg |  2022

World Pack Brussels NV (BE-Diegem)  |  Belgium  |  2022

Ziegler NV (BE-Ghent)  |  Belgium  |  2022

Ziegler NV (BE-Menen-Rekkem)  |  Belgium  |  2022

Ziegler NV (BE-Steenokkerzeel)  |  Belgium  |  2022
These renewed certifications confirm the precision and professionalism of the Ziegler teams.
Our teams work hard to ensure that customers get consistent, good-quality services and the certification provides further evidence of their dedication.
On the 29th of April 2022, Ziegler Group held our International Customs day event.  
Customs representatives from Belgium, France, the Netherlands, the United Kingdom, Germany and Switzerland attended and shared their expertise and ideas with each other.
Many topics related to customs were discussed such as how the flow of documents should be handled in an ideal world, what customs will look like in the future and how to best optimise and integrate international customers in the different countries served by the Group. 
There was also much discussion about Customs 4 Trade, the benefits of international customs communication, the importance of 100% compliance, as well as client and broker cooperation.
We also covered topics related to our own developments in this area, continuous learning and customs customer service. 
The topics were useful for the participants and they responded positively to the importance of the event. Tips and tricks were exchanged, contacts were made and curiosity was piqued for even more information and discussions in the future.
A task force has been set up to deal with various topics that arose during the discussions to make sure they are addressed satisfactorily. 
A second International Customs Day event is planned for October. And following that, the event will resume annually.
At Ziegler, we are constantly working to develop and implement projects to make our activities as sustainable as possible. By investing in our buildings, our people and our fleet, we are already greener than ever! To oversee and focus our efforts in this area, we are pleased to announce the appointment of Roel Castelein as Sustainability Manager.
A greener-than-ever future awaits Ziegler
As Sustainability Manager, Roel Castelein will coordinate all of our sustainability efforts and oversee all corporate-level sustainability projects.
Over the past two years, we have made significant investments in sustainable projects. Many of these initiatives enriched our services and contributed to making transport a more sustainable and dynamic sector.
We are an international group, but aim to implemented our solutions locally. With Roel Castelein's help, these sustainability solutions and initiatives will be centralised at corporate level. This enables our ambition to drive sustainability across all locations.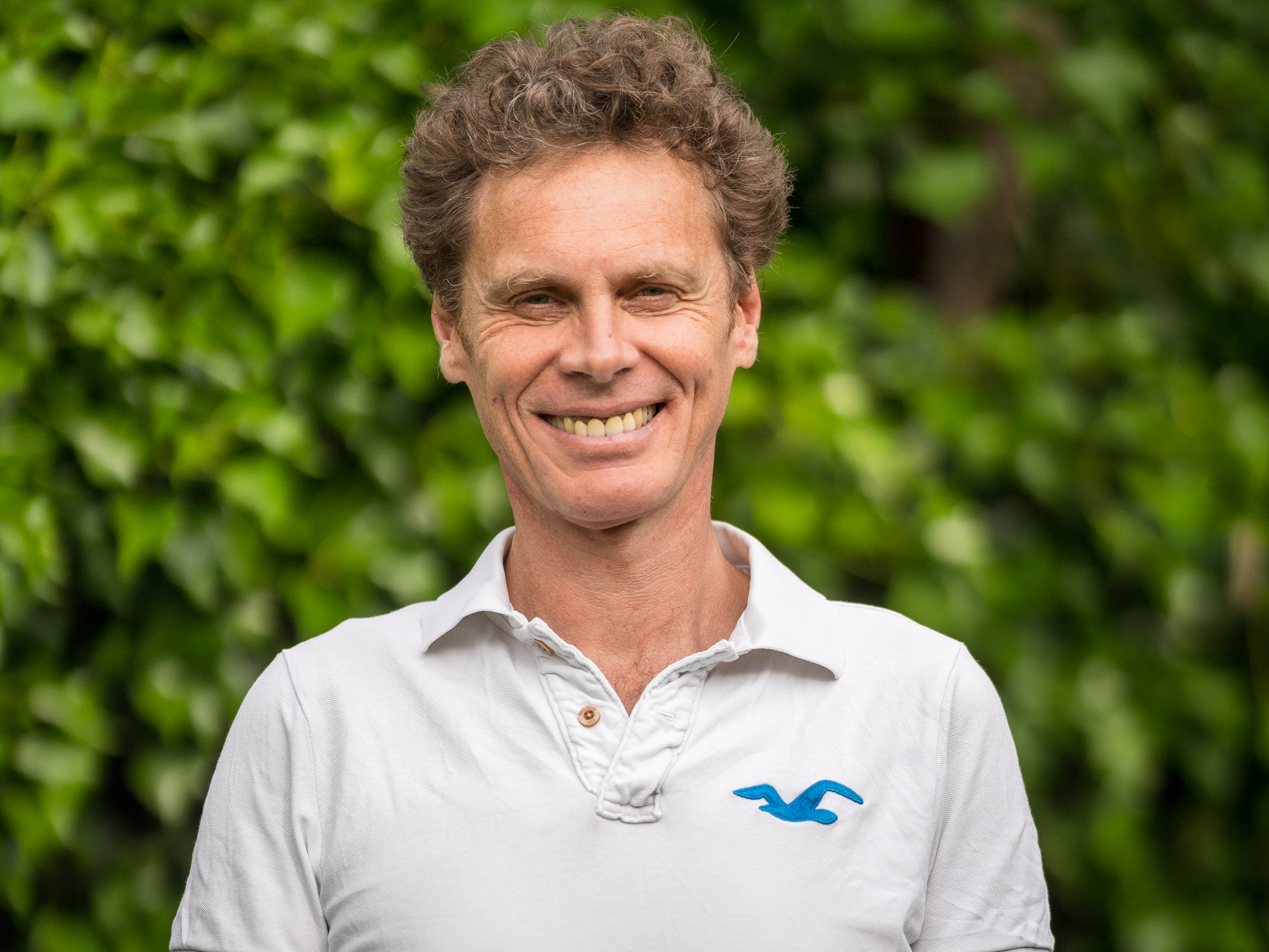 Since 1993, TransportMedia has organised the Transport & Logistics Awards each year, which acknowledge the "best practices" in the transport sector and enable participating companies to highlight their achievements.
One year after the hybrid edition of 2021, the awards ceremony was back in full force on April 28, 2022 during a big gala evening organised at the Brussels Expo, selling out three exhibition halls.
Among the many awards and recognitions of the evening, the climax of the event is the awarding of the prestigious Transporter of the Year 2022.
We are so happy to announce that Ziegler Group won third place.
What won over the jury in our favour was all of Ziegler's determined advances in the areas of digitalization and sustainability within the framework of the "Ziegler. Now Even Greener" programme.
Protecting the environment is more than ever at the heart of the company's priorities. Ziegler is aware of our responsibility and intends to lead the way in terms of sustainability. By multiplying initiatives to reduce our carbon footprint, while also meeting the challenges of urban delivery and the delivery of tomorrow with remarkable innovations. We are rising to the challenge with our projects such as the Cargo Bike XXL, an urban micro hub system in Brussels, as well as autonomous vehicles on order that will be among the first tested in Europe.
This prestigious award is an honour, a source of pride for Ziegler and obligates us to do even more in terms of sustainability.
Thanks to the combined efforts of the local Ziegler team in Northampton and the quality department at Ziegler's headquarters in Brussels, Ziegler Northampton renewed their ISO 9001:2015 certification and scored above average on their SQAS Transport Service evaluation!
ISO 9001:2015 is a standard that establishes the requirements for a quality management system, based on 7 principles; customer support, management, employee involvement, process approach, improvements, evidence-based decision making, and stakeholder relationship management.
The SQAS (Safety & Quality Assessment for Sustainability) is a system of uniform third-party assessments to evaluate the performance of Logistics Service Providers and Chemical Distributors. SQAS assessments cover quality, safety, security, environment, and CSR (Corporate Social Responsibility).
Ziegler Northampton's scored 73% – considered excellent for a first evaluation. This is a great place for them, given the context and the new features that were recently added for 2022 which added to the already very extensive questionnaire. In addition to operational activities, safety and security topics, the environment and especially the OCS (Operation Clean Sweep) were newly added and were included on the evaluation.
The branch is doing a great job there, and these developments acknowledge their great service, which will certainly contribute to its further expansion as they serve their customers in the Northampton area.