As the holiday season unfolds, we want to extend our most sincere greetings and well wishes to you. We hope that your holidays are brimming with happiness and moments of joy, and you will all enjoy your well-earned time of rest and joyful celebration. 
Stepping into the New Year, we fervently wish for your success, both in significant milestones as well as the small joys that make life truly fulfilling. We are excited about the opportunities that await us and we are anticipating the chance to unveil even more exciting developments in 2024.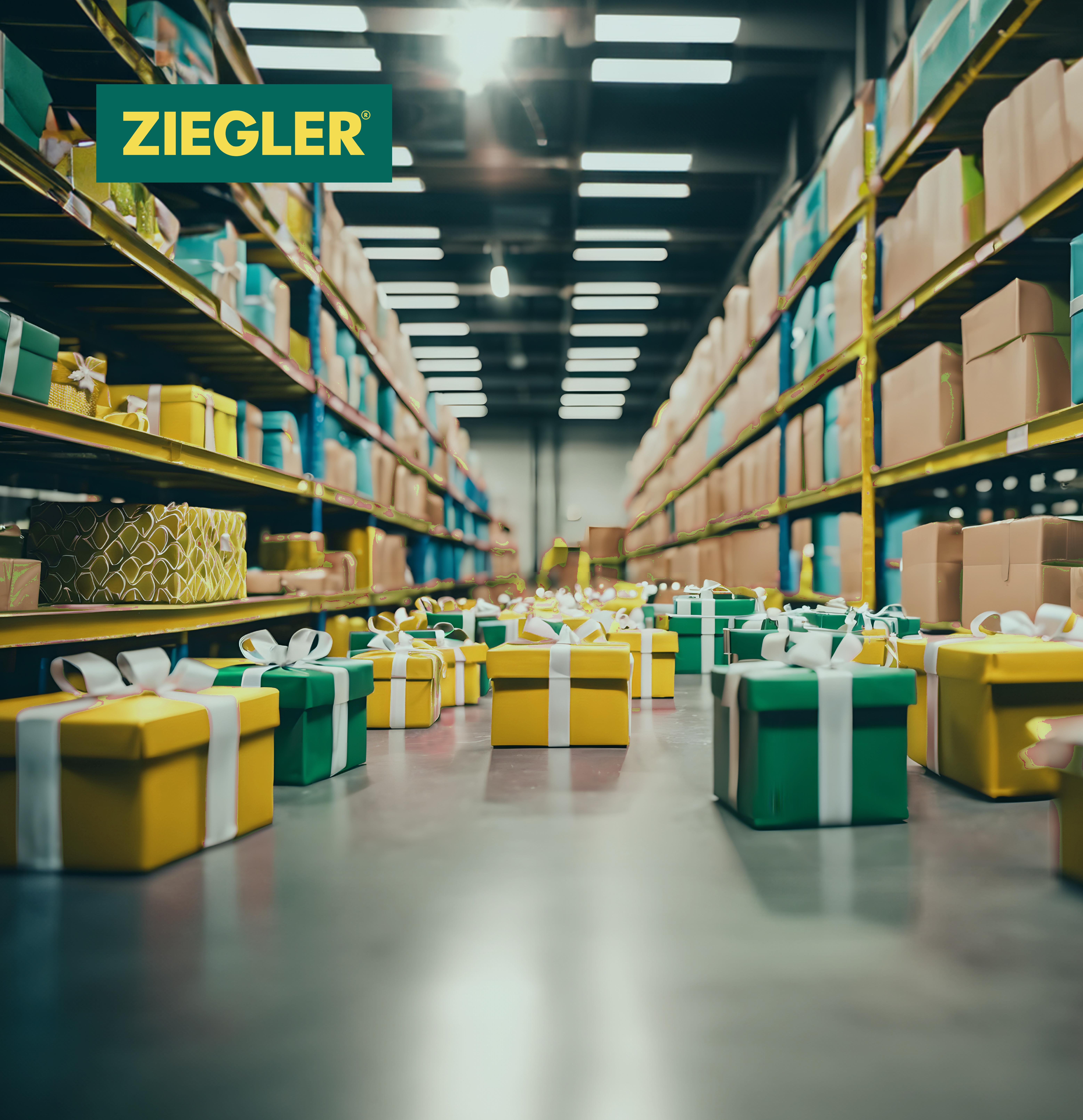 In today's hyperconnected world, the landscape of cyber threats is continuing to evolve at an unprecedented pace. At Ziegler Group, the security and trust of our customers have always been our top priorities. It is with this commitment in mind that we wish to address a recent popular phishing scam that has come to our attention and provide some essential guidelines to ensure your safety online.
The Current Threat
Several reports have emerged concerning unsolicited messages being sent through WhatsApp. These messages, which falsely claim affiliation with your partner, request personal and banking information from the recipients under the pretence of providing transport services.
Ensuring Your Safety
Always Verify: 
Before sharing any personal or financial details, make sure to confirm the source. Ziegler Group representatives will never ask for your personal or banking details using WhatsApp.
Beware of Spontaneous Communications: 
Always approach sudden requests, especially those asking for personal or financial details, with scepticism. It's better to double-check than to regret it later.
Regularly Update: 
Ensure that your devices are updated with the latest security patches and software updates. Cyber threats often exploit vulnerabilities in outdated software.
Educate & Share: 
The power of knowledge cannot be understated. Share this advisory with your coworkers, friends, and family. The more informed we are as a community, the harder it is for scammers to succeed.
A Commitment to Security
At Ziegler Group, we continuously monitor and assess potential threats, strengthening our security protocols and systems. While we take every measure to ensure our operations are safe, individual vigilance remains the best line of defence against phishing scams.
Should you have any concerns, questions, or need to verify any communication you've received from someone claiming to be from Ziegler Group, please reach out to us directly through our official contact channels. 
Your safety and trust are paramount to us.
In a thrilling development for both football and logistics, Ziegler is proud to announce its partnership with the FA Premier League's, Crystal Palace FC, as our official logistics partner in a three-year sponsorship deal. This exciting collaboration promises to bring a fresh wave of opportunities and benefits to both parties, particularly through advertising and hospitality experiences while underlining Ziegler's ambition to cement itself as a world leader in the logistics industry.
The significance of Crystal Palace FC being a top-tier Premier League football club cannot be understated. As one of the elite clubs in English football, they represent the pinnacle of the sport in the country and attract attention from fans and businesses worldwide. This alignment between Crystal Palace and Ziegler resonates deeply with Ziegler's core values and drive for continued growth.
Much like our own operations, the Premier League represents excellence, ambition, and precision. By partnering with Crystal Palace FC, we send a clear message to the industry and our clients that we are committed to delivering world-class logistics services on a global scale.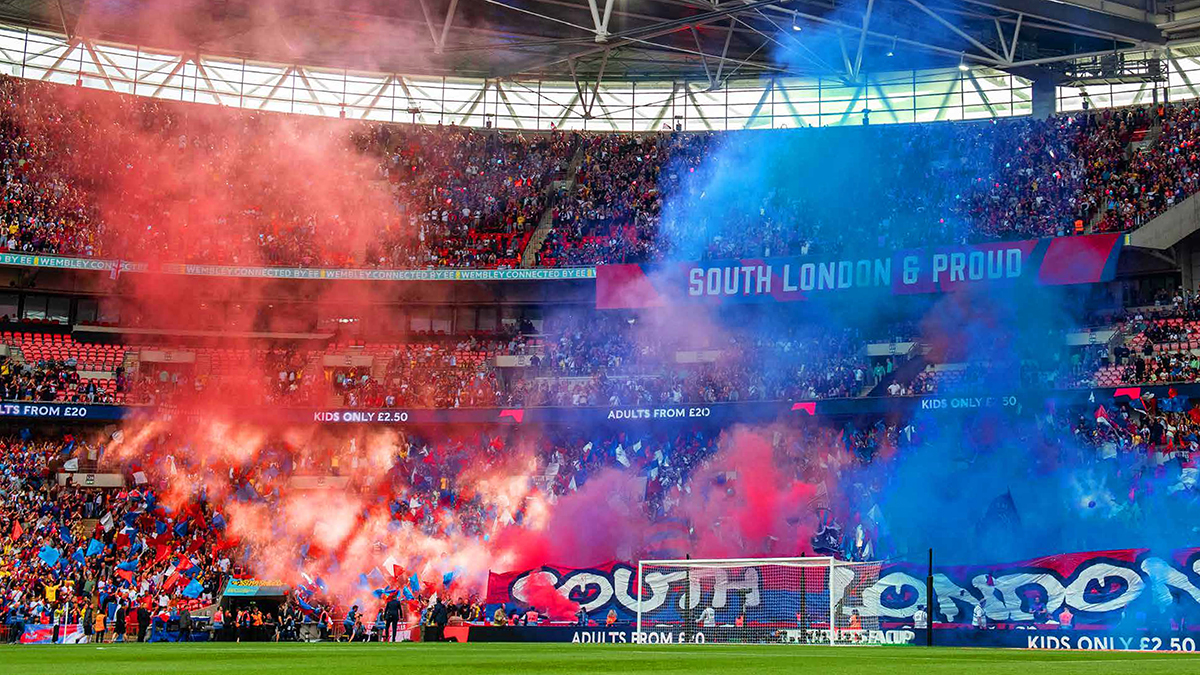 Lee Marshall, Managing Director of Ziegler UK adds: "We're delighted to be to joining Crystal Palace on this exciting journey. Much like the club, Ziegler are a forward-thinking business, full of ambition and this alliance represents a significant milestone for us."
"The alignment of values and synergy between our two organisations is undeniable; the dedication, passion and commitment to excellence that Crystal Palace exemplifies mirror our own core principles which include authenticity, entrepreneurship, expertise and reliability."
"We are confident that this partnership will bring about immense opportunities for both entities. Ziegler's expertise in global freight transportation, logistics and supply chain management will undoubtedly provide great opportunity throughout the Crystal Palace community and beyond. With expertise facilitating a wide scope of industries via land, sea and air, we plan, design and construct a competitive worldwide network to transport, store and handle goods easily and reliably."
"We're very much looking forward to the opportunity of firmly reinforcing Ziegler's position on the supply chain map."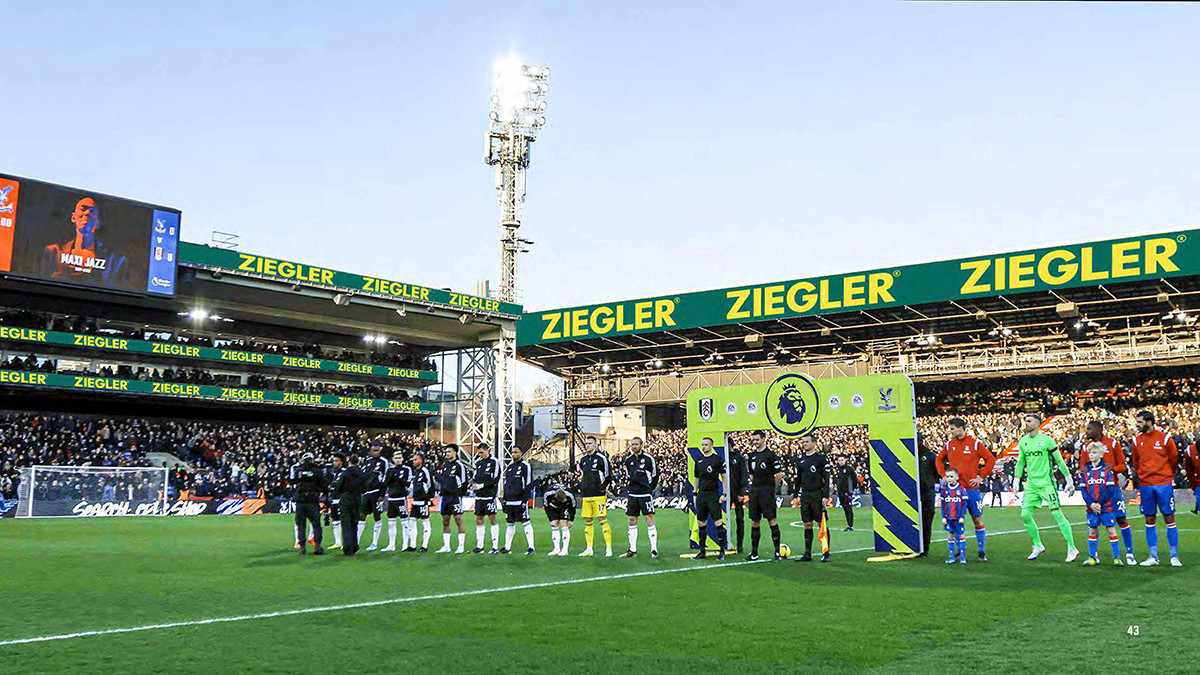 One of the key aspects of this partnership is the prominent visibility it will provide for Ziegler on a global stage. The Premier League boasts an international fan base that spans across continents, making it an ideal platform for us to enhance our brand recognition. The Ziegler logo will be prominently displayed through various touchpoints such as stand and pitch side LED displays and over 100 stadium screens. This presence will extend beyond the stadium as well, with branding featured across various digital and offline marketing channels such as solus emails, newsletters, programme and website sponsorship. Collectively, this will ensure exposure to millions of fans during every match, not only in the UK but also in key international markets, reinforcing our commitment to delivering excellence to a global audience.
Our partnership with Crystal Palace FC also opens the door to exciting hospitality experiences for our clients and stakeholders where we will have access to exclusive matchday hospitality packages, allowing clients to enjoy the thrill of live Premier League football in style. 
Additionally, Ziegler will have the chance to host events at Selhurst Park, leveraging the club's facilities for corporate functions, seminars, and meetings. These events will be curated to provide a unique blend of business networking and football excitement, strengthening relationships and creating new opportunities on a global scale.
Both Ziegler and Crystal Palace FC are excited about the potential this partnership holds. For Ziegler, it represents an excellent opportunity to showcase our commitment to excellence on a global stage, while for Crystal Palace FC, it means having the support of a world-class logistics partner to bring new opportunities throughout their community of loyal fans and fellow partners.
As this partnership unfolds, we can look forward to exciting developments both on matchdays and behind the scenes. Whether you're a football enthusiast, a logistics professional, or someone simply looking for a unique blend of sports and business, this is a collaboration which promises to deliver an experience like no other.
Stay tuned for more updates as we embark on this thrilling journey and keep an eye out for competitions where you could be in with a chance to see the Eagles live at Selhurst Park. The future looks bright for Ziegler and Crystal Palace FC and we can't wait to share it with you.
London Gateway Head Office set for end of year move
Developments are in full swing for our upcoming move into a brand new, state-of the-art, 500,000 square foot facility, replacing our current head office at London Gateway, but only a short walk next door! Keep an eye out for more announcements soon.

Check out our new UK feature video
Coming Soon: Ziegler:SMART
A bespoke importation customs solution
We're also exciting to announce the impending roll-out of our new VAT exemption initiative when importing into the EU. Ziegler:SMART is set to revolutionise importation by removing the requirement for VAT and clearance on import.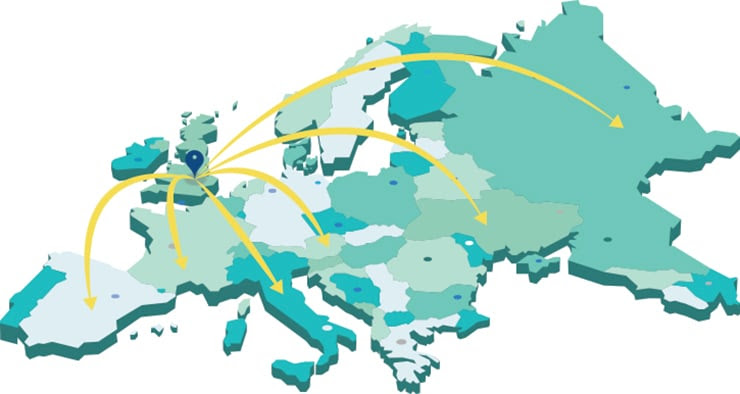 Introducing Ziegler's exclusive order entry and tracking apps
Gain a competitive edge in the logistics landscape with Ziegler's Order Entry and Easytrack apps. These powerful tools not only streamline the freight consignment process but also offer an elevated level of transparency, granting you real-time insights into every stage of transportation. From order initiation to delivery, empower yourself with the knowledge and control needed to optimise operations.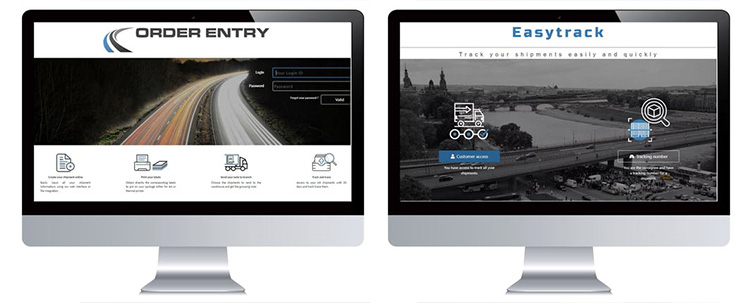 North East Automotive Alliance membership announced
We are thrilled to announce Ziegler UK's latest membership with the North East Automotive Alliance, a strategic step that empowers our Durham branch in particular to seamlessly connect and collaborate within the dynamic Automotive sector.
UK Head Office team up with Thurrock Foodbank
Through our recent partnership with Thurrock Foodbank, we are excited to amplify our support and contribute to a cause that matters. Together, we are working hand in hand to provide essential assistance and uplift the lives of those in need within the local community.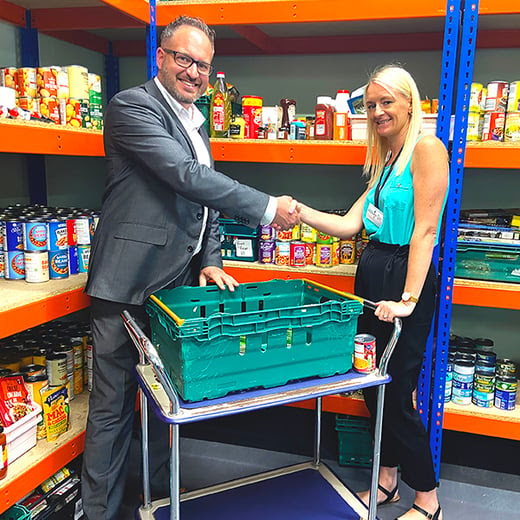 Don't forget to follow us on social media
Stay connected to ensure you're always up to date with all the latest Ziegler UK news, promotions and offers.
Click on the social media icons at the bottom of this page to follow us on each channel.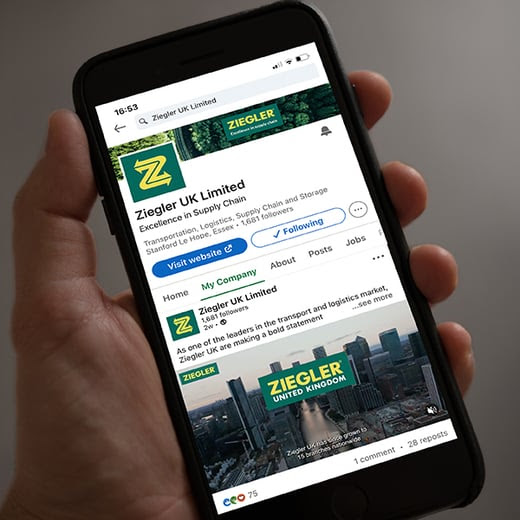 To meet the challenges of security and territorial protection, the European Union has launched a new programme to control goods. This programme is implemented via a large-scale information system called ICS2 (Import Control System 2).
ICS2 consists of sending, by electronic message, a set of additional import information before the departure of the goods from the place of origin (loading) and before the arrival of the means of transport in the European Union (at the first point of entry).
ICS2 is being introduced according to a specific timetable, depending on the mode of transport: 
Effective since 1 July 2023 for air transport

For sea, road and rail transport it is due to come into force in June 2024 (date pending validation by the European Commission.)
When does ICS2 apply?
ICS2 is applicable to all goods originating from a third country and destined for (or in transit through) all the European Union countries plus Norway, Switzerland and Northern Ireland.
Who is responsible for declaring the additional information required?
ICS2 requires the transmission of an "entry summary declaration" (ENS) in addition to the electronic transmissions currently in force. The declaration is transmitted via your transport service provider.
What additional information is required?
Here is the list of information required for a compliant ENS:
The EORI number of the final consignee of the goods (as well as the full name of the company, its address, telephone number and email contact).

Customs nomenclature(s) in six-digit format.

A precise description of the goods.

Where applicable, the gross weight of the goods for each customs nomenclature.
It is important to ensure that your supplier(s) provide accurate and consistent information on their documents (commercial invoice, packing list, etc.), as this information will be used throughout the ICS2 declarations, the Air Waybill and the Arrival Clearance Declaration.
What is the difference between ICS2 and Customs Import Formalities?
ICS2 is a programme linked to the safety and security of the territory of the European Union. It is linked to EU Customs, which checks goods at the EU's borders.
Customs import formalities are linked to the introduction and marketing of goods in the country of destination, and also cover the tax aspect with the customs authorities.
Both types of declarations are necessary to validate the entry of your goods onto the market.
What happens if all the information is not available? Or if it is not correct?
If the information is not available at the time of the transport booking/acceptance request your goods will not be accepted and the airline will not be able to confirm the flight details.
If the information is incorrect or inconsistent, ICS2 will not be validated by Customs and you run the risk of having your goods blocked at the point of entry into the EU, as well as having your packages physically inspected.
If the outcome of a physical check or additional customs verification is not favourable, the formalities for clearing the goods through customs in the territory cannot be completed, and the goods will have to be returned to their origin.
The implementation of these new regulations impacts every operator in the supply chain, from the supplier to the final recipient of the goods.
In order to limit the risk of delays, blockages or checks, we invite you to contact your suppliers and check that they have the correct information so that it can be transmitted as soon as the transport is set up.
In a strategic announcement that promises to reshape the landscape of multimodal freight logistics, Ziegler UK have revealed plans to expand from its current head-office at DP World's London Gateway Logistics Park by moving into an adjacent 500,000 square foot super hub by the end of 2023. This forthcoming move will position Ziegler as a dominant force in the UK's freight transportation and logistics industry, capitalising on our strategic location and commitment to innovation.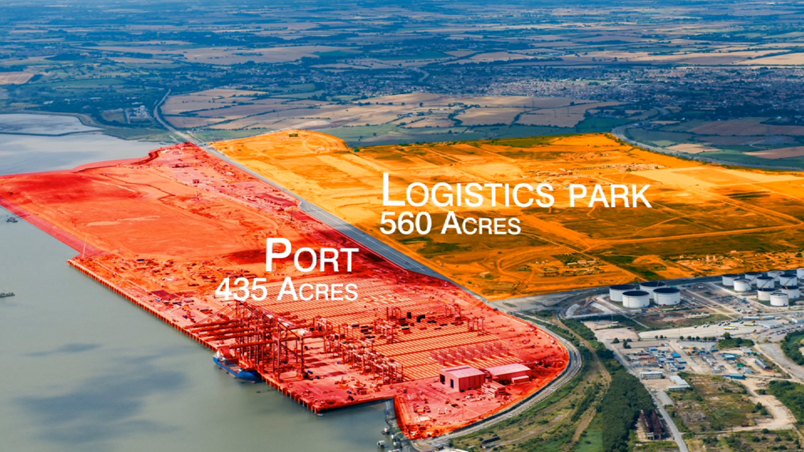 Prime Roadside Location and Unrivaled Efficiency
Our upcoming move to London Gateway is underpinned by a prime roadside location, which is strategically positioned for freight operations. Situated just 11 miles from the M25 and 3 miles from the A13, we will have direct access to the UK's major road networks, enabling swift and efficient transportation of goods throughout the country. This proximity ensures that we will be well-equipped to serve our customers with speed and precision.
Moreover, London Gateway's proximity to key transportation hubs provides an added advantage. As part of DP World's comprehensive network, Ziegler's strong relations with the Port and DP World will give us an edge in coordinating road, air and ocean freight movements with the efficiency that the industry demands.
Cutting-Edge Freight Solutions and Exceptional Service
Our commitment to excellence extends beyond location; it also encompasses cutting-edge technology and top-tier services. As part of our forthcoming move, we will introduce state-of-the-art freight transportation and logistics solutions designed to redefine supply chain services.
Central to these innovations is our advanced inventory management system, which provides real-time visibility into inventory levels. This system empowers clients to optimise their operations, eliminate costly supply chain disruptions, and ensure a seamless flow of goods.
Efficiency remains at the core of our approach. We will operate with an optimised loading dock, facilitating smooth and swift transfers of goods. Delays will be minimised, and throughput will be maximised, setting new industry standards for freight and logistics efficiency.
At the heart of our operations is a dedicated team of experienced professionals, ready to deliver exceptional customer service. With a focus on customer satisfaction and peace of mind, Ziegler ensures that clients receive the utmost attention and support throughout their shipments' journey, whether by road, air or ocean.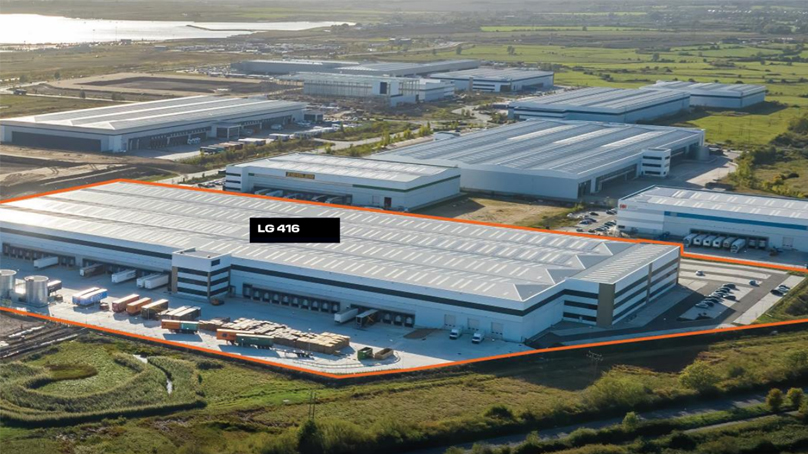 Commitment to Sustainable Freight
In an era where sustainability is a paramount concern, Ziegler's new facility at London Gateway will prioritise eco-friendly practices and energy-efficient systems. This commitment to sustainability underscores our mission to reduce our carbon footprint and contribute to a greener future. For us, sustainability is not just an ideal; it is an integral part of their supply chain strategy.
Breaking Down the Numbers
365,000 square foot warehouse space
45,000 square foot office space
6,000 square foot plant & machinery space
55,000 pallet racking spaces
24/7 manned site with security access gates
3 levels of logistics offices housing all logistics and transport teams
37 docking bays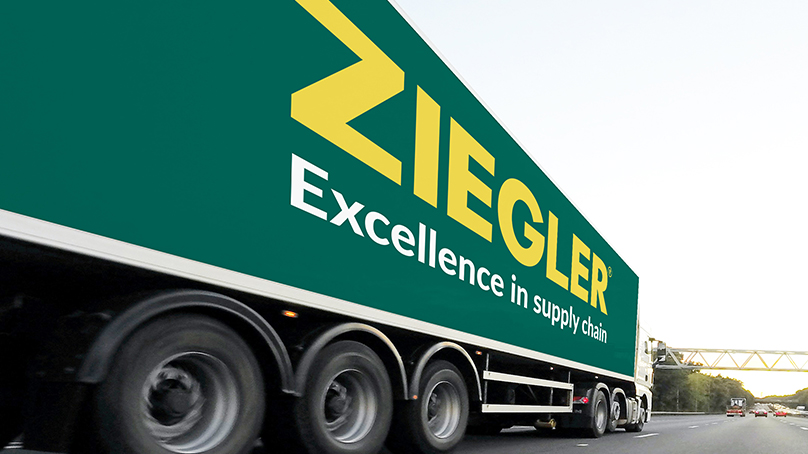 The Future of Multimodal Freight Logistics
Ziegler's upcoming move into London Gateway's super hub by the end of 2023 heralds a new era for multimodal freight logistics. Our strategic location, state-of-the-art technology, focus on efficiency, exceptional customer service, and commitment to sustainability are poised to make a significant impact on the industry.
Whether you are a business seeking to optimise your road, air or ocean freight supply chain, reduce costs, or enhance sustainability, we offer innovative solutions tailored to meet your specific needs. Contact us today to discover how our advanced facility and services can elevate your freight transport and logistics to new heights. Ziegler's move is not just a step forward; it is a leap into the future, providing enhanced excellence in supply chain.
In the fifth edition of the prestigious event hosted yesterday by the French-Belgian Chamber of Commerce and Industry in Brussels, several Belgian companies that have made exceptional contributions to the French economy were celebrated, including the Ziegler Group, which proudly received the coveted Public's Favourite Prize which was the result of online voting.
This accolade from the society recognizes our projects that significantly contribute to the economic development of France. The Ziegler Group's President Alain Ziegler, CEO Diane Govaerts, and Managing Director of Ziegler France, Francis Castelin, accepted the award from the hands of the CEO of KBC bank, expressing gratitude to everyone who recognised our contribution, as well as those who supported and voted for us.
A Commitment to Investing in France:
This prize serves as a testament to our unwavering commitment to investing in France and serving the French community. We firmly believe in the power of innovation, progress, and sustainability as pillars of success. Over the past few years, the Ziegler Group has made substantial investments in various branches across France, not only to enhance our operations but also to make a positive impact on the communities we serve.
A Vision for Growth:
Between 2022 and 2025, the Ziegler Group has committed to investing over €70 million in France. These investments are not mere numbers; they represent our dedication to fostering growth, creating opportunities, and being a responsible corporate citizen. We are proud that these investments will result in the creation of 110 new jobs, helping boost the employment landscape in France.
Diverse and Far-Reaching Efforts:
The Ziegler Group's efforts in France encompass a wide range of initiatives, all aimed at furthering economic development and sustainability. Many of our branches in France have undergone significant transformations, which have included construction, expansion, and relocation projects. These initiatives have not been simply about improving our bottom line; they are about making a positive difference for the environment and the communities in which we operate.
The reception of the Public's Favourite Prize is a great honour for us, and we're humbled by the recognition for our dedication to the French economy and commitment to sustainable growth.
We would like to extend our heartfelt gratitude to all our partners, employees, and supporters who have stood by us over the years. Your unwavering support has been instrumental in our success, and we look forward to continuing to make a positive impact on the French economy (and beyond!) with your continued encouragement and collaboration. Thank you for believing in our vision and for being a part of our shared commitment to growth, sustainability, and community development.
Many businesses today face a multitude of challenges in their operations, especially when it comes to dealing with European Union clients. Attracting EU clients can be a daunting task, and supply chain issues can often cause disruptions that hinder efficient operations. Moreover, the desire for increased business flows into the EU is a common objective, but achieving this can be complex and time-consuming. Another significant pain point is the need to improve transit times to meet client demands and stay competitive in the market. But what if there was a solution to all of these challenges? One designed to address these issues head-on, providing businesses with the tools and solutions they need to attract EU clients, optimise supply chains, enhance business flows into the EU, and streamline transit times. One that could transform your supply chain cash flow.
Ziegler:SMART is a revolutionary bespoke customs solution offering hassle free importation by removing requirement for VAT and clearance on import.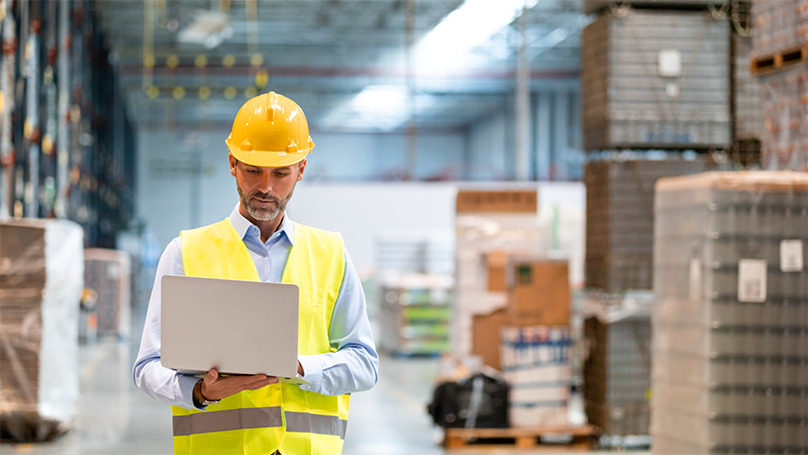 Ziegler will assist your supply chain in becoming an authorised loading point, allowing your goods to bypass customs points and saving valuable time and money. If your supplier cannot complete an export declaration, we take care of it on your behalf. We employ stringent security measures, ensuring compliance with import regulations, implementing risk management strategies, and leveraging advanced technology for tracking and visibility. In summary, with Ziegler:SMART, you can expect seamless flow of goods in and out of Europe without friction.

Streamlined Processes
Through its innovative solutions and technology, Ziegler:SMART integrates various elements of supply chain management into a cohesive and efficient system. By leveraging advanced logistics software, real-time tracking, and intelligent data analytics, it optimises the flow of goods, minimises delays, and reduces operational complexities. Through automation and digitisation, it enhances visibility, transparency, and communication across the supply chain, enabling seamless coordination between suppliers, manufacturers, and customers. Ziegler:SMART's streamlined process improves overall efficiency, accelerates order fulfillment, and enables agile decision-making, ultimately leading to cost savings and improved customer satisfaction.
Managed By Us, Simpler For You
Through our comprehensive knowledge of customs requirements, we streamline documentation procedures, ensuring accuracy and compliance. By proactively staying up-to-date with the latest changes in regulations, we help businesses avoid potential pitfalls and delays.
With our efficient customs clearance services, you can rely on Ziegler:SMART to handle the intricacies of customs procedures, reducing administrative burden and allowing you to focus on your core operations. The simplified importation and customs solutions provide peace of mind and a smoother experience for businesses engaged in international trade.
Available For All Incoterms
Incoterms define the responsibilities of buyers and sellers, specifying who is responsible for the cost and management of a shipment, insurance, documentation, customs clearance and other logistical activities. By providing our customs and importation solution for all Incoterms, you can confidently engage in EU trade regardless of the specific terms agreed upon in your contracts. This eliminates the burden of navigating complex customs procedures and regulations, allowing you to focus on your core operations while leaving the intricacies of customs compliance to experts. This comprehensive service not only saves time and effort but also mitigates the risk of delays, penalties, and unforeseen complications associated with international shipments.
Reduced Red Tape
Through comprehensive knowledge of international trade regulations, customs requirements, and documentation procedures, Ziegler:SMART helps you navigate the complex landscape of rules and regulations. You stay up-to-date with the latest changes and maintain strict adherence to legal obligations, minimising the risk of non-compliance penalties and delays. By implementing robust compliance protocols and utilising advanced software systems, it enables accurate documentation, proper classification of goods, and timely submission of required information to regulatory authorities. This proactive approach ensures that all official rules and regulations are effectively managed, reducing potential disruptions and providing peace of mind to businesses engaged in international trade.
Transit Time Reduction
By leveraging direct routes, intermodal transportation options, and consolidation strategies, Ziegler:SMART minimises unnecessary stops and delays. Advanced logistics technology through real-time tracking systems enable proactive identification and resolution of any potential bottlenecks or issues that could cause delays, while expertise in customs procedures expedites clearance processes. With enhanced visibility and real-time updates, they can take immediate action to keep the transit time to a minimum. Our comprehensive approach encompasses efficient transportation routes, advanced technology, streamlined customs clearance, optimised operations, and a commitment to continuous improvement.
Dynamic Customs Specialist Expertise
Our specialist team brings expertise through land, sea and air to ensure you get the most cost-effective solutions the freight transport and logistics. Our dedicated customs experts are on-hand to simplify and streamline the export/import process and ensure that as a distribution facilitator. With a deep understanding of international trade regulations, we navigate the complex landscape of customs compliance with precision and efficiency and continue to stay on top of ever-changing legislations.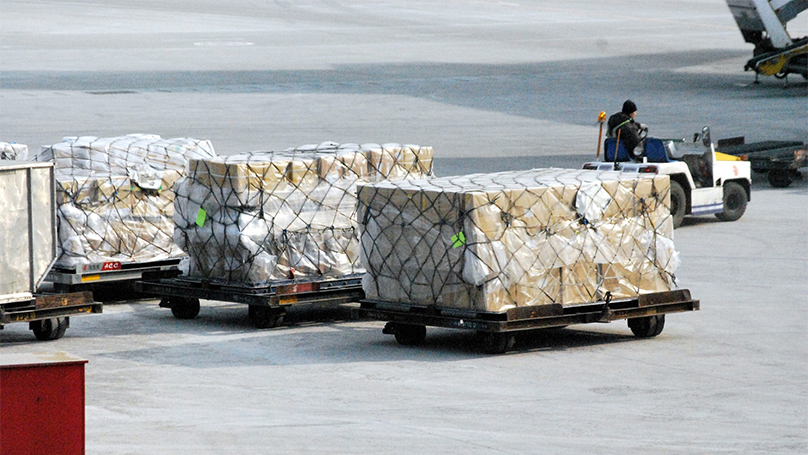 Ziegler:SMART already has a growing list of prospective customers who will benefit immensly from both time and cost savings for their businesses. To become one yourself or to simply enquire to find out more, contact us for a free consultation by contacting us via the Ziegler website at https://www.zieglergroup.com/gb/contact/ or emailing directly at sales.enquiries@zieglergroup.com
CHIEF (Customs Handling of Import and Export Freight) is closing after nearly 30 years and being replaced by CDS (Customs Declaration Service).
As a result, Ziegler has begun migrating from CHIEF to CDS.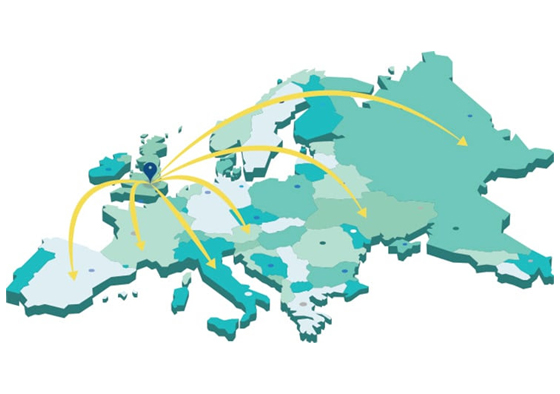 Ahead of the closure, HMRC have decided to implement CDS exports over 3 stages:
Non inventory (GVMS locations) – Live now
All inventory ports – September 2023
All export declarations must be through CDS – 30th November 2023
There are some key points you must do to ensure your goods continue to move without delay.
1. Duty Deferment Account
Anyone who has their own Duty Deferment Account will need to register a new Direct Debit Instruction (DDI).
CDS uses a separate HMRC bank account to CHIEF and a new CDS DDI will be required.
It can take approx 24 hours before your new DDI is live and therefore any delay in setting up could delay your goods if not done prior to Ziegler migrating across to CDS.
Please note, that you will need to grant Ziegler authority to use your Duty Deferment Account on your financial dashboard. Please ensure you grant Ziegler authority with IMMEDIATE EFFECT.
CHIEF DDI should not be cancelled – this is to settle outstanding CHIEF payments.
2. EORI
If you had registered for your GB EORI before 01/02/2019, then you'll need to subscribe to CDS via their Government Gateway. Please note, if a new GB EORI has been applied for since 01/02/2019 automatic registration to CDS will have occurred.
However, please double check you are registered with CDS prior to the dates as outlined previously, an export or import declaration cannot be made on your behalf if your EORI is not registered to CDS and therefore goods will not clear customs.
3. New Cash Account
The Flexible Accounting System (FAS) is replaced with new Cash Accounts for CDS declarations. Once registered for CDS you'll automatically be issued with a cash account.
Please note, you will need to grant Ziegler authority to use your New Cash Account on your Government Gateway with IMMEDIATE EFFECT.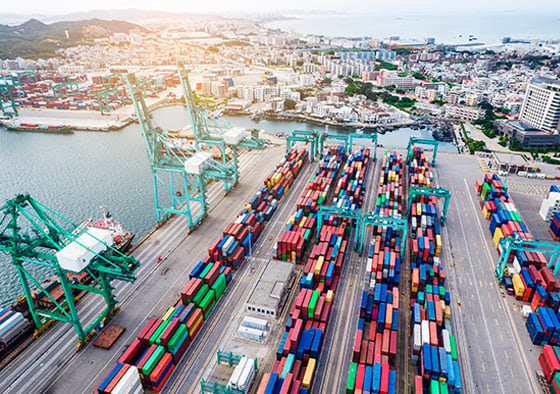 Key Changes
You will receive a mixture of entries from us until we are submitting all declarations in CDS. Therefore, you will receive ENOs or MRNs depending on whether we've submitted them in CHIEF or CDS.
CDS will be paperless, what this means, you will no longer receive a SAD document. However, our customs software recognises importers and exporters would still want evidence of an entry being made on their behalf. Therefore, they have created an unofficial SAD document that is not recognised by HMRC.
CDS (IP/OP/TA/EU) – If you have applied, renewed or had existing authorisations you would have been provided with a CDS authorisation number in either a new or replacement authorisation letter from HMRC. If you have been contacted by HMRC and provided with new authorisation numbers and guarantees, including deferment guarantee, please provide us the information by using the template below.
Useful Links
If you have any questions, do not hesitate to get in touch via our website at https://www.zieglergroup.com/gb/contact/
On Thursday, September 28, 2023, a prestigious event put on by the French-Belgian Chamber of Commerce and Industry will be taking place in Brussels, at which prizes will be awarded to Belgian companies that have rendered exceptional service to the French economy. The Ziegler Group has been nominated for the coveted "Structuring Prize." This award recognizes outstanding projects that contribute significantly to the economic development of the region. We are thrilled to be in contention for this remarkable honour.
The nomination is the result of our unwavering commitment to investing in France. The Ziegler Group believes in the power of innovation, progress, and sustainability. Over the past few years, we have made substantial investments in various branches across France, aimed at not only enhancing our operations but also making a positive impact on the communities we are a part of.
Between 2022 and 2025, the Ziegler Group is committed to investing €70 million in France. These investments are not just numbers; they represent our dedication to fostering growth, creating opportunities, and being a responsible corporate citizen. We are also proud that these investments will result in the creation of 110 new jobs, contributing to the employment landscape in France.
Our efforts in France are diverse and far-reaching. Many of our branches in France have undergone significant transformations, including construction, expansion, and relocation projects. We are at the forefront of the sustainability movement by installing essential equipment like charging stations and photovoltaic panels. These initiatives are not just about improving our bottom line; they are about making a positive difference for our environment and the communities we operate in.
The "Structuring Prize" will be awarded based on the assessment of our investments. Your vote can make a significant difference in recognizing the Ziegler Group's commitment to sustainable growth and economic development in France.
Together, we can continue to make a meaningful impact on the communities we serve, and with your vote, we can take one step closer to achieving this prestigious recognition.
Thank you for being a part of the Ziegler Group's journey. Your support means the world to us, and we look forward to celebrating this achievement together.