The second WCAworld conference of 2022 was held in Dublin, Ireland from the 7th to the 10th of June. WCA is a popular event that attracts a large number of delegates from around the world.
Following the sell-out conference held in February in Dubai, this event offered all members to re-connect in person and strengthen existing relationships, as well as offering a fantastic opportunity to develop new business. 
Ziegler Group was represented by Ab Ahsaini and Charl du Toit.
The conference is unique in that it is based on 30-minute one-to-one meetings spread over three days, during which we had many fruitful discussions.  In addition, Ziegler Group's booth was visited by many guests, and we gained great feedback from those meetings and we have established many valuable relationships for the future.
We are happy that we were able to take part in this excellent event and, after many months between meetings, we could once again spend time with our partners face to face.
Throughout Ziegler Group, quality and customer service are our top priorities. 
To ensure that we are meeting the standards required by ourselves and our customers, we have ongoing ISO certifications each year. We take each one of these certifications reviews very seriously, and so we want to acknowledge all the efforts and care that are behind each one.
ISO 9001:2015 is an internationally recognized standard that combines the expertise and know-how in quality management from the last decades into one standard.  The ISO 9001:2015 standard is known worldwide as an established benchmark for transparency, reliability and quality within any organization. 
Recent ISO Certification (New or Renewals)
Ziegler NV (BE-Neder-Over-Heembeek)  |  Belgium  |  2020

Ziegler NV (BE-Antwerp)  |  Belgium  |  2020

Ziegler NV (BE-Steenokkerzeel)  |  Belgium  |  2020

Ziegler NV (BE-Steenokkerzeel)  |  Belgium  |  2021

Ziegler NV (BE-Antwerp)  |  Belgium  |  2021

Ziegler NV (BE-Neder-Over-Heembeek)  |  Belgium  |  2021

Ziegler UK Ltd (GB-Northampton)  |  UK  | 2021

World Pack Brussels NV (BE-Diegem)  |  Belgium  |  2021

Ziegler Luxembourg SA (LUX-Dudelange)  | GD Luxembourg  |  2021

Ziegler NV (BE-Neder-Over-Heembeek)  |  Belgium  |  2022

Ziegler UK Ltd (GB-Northampton)  |  UK  | 2022
Scheduled
Intertrans NV (BE-Vilvoorde)  |  Belgium  |  2022

Intertrans NV (BE-Menen-Rekkem)  |  Belgium  |  2022

Ziegler NV (BE-Antwerp)  |  Belgium  |  2022

Ziegler Luxembourg SA (LUX-Dudelange)  | GD Luxembourg |  2022

World Pack Brussels NV (BE-Diegem)  |  Belgium  |  2022

Ziegler NV (BE-Ghent)  |  Belgium  |  2022

Ziegler NV (BE-Menen-Rekkem)  |  Belgium  |  2022

Ziegler NV (BE-Steenokkerzeel)  |  Belgium  |  2022
These renewed certifications confirm the precision and professionalism of the Ziegler teams.
Our teams work hard to ensure that customers get consistent, good-quality services and the certification provides further evidence of their dedication.
On the 29th of April 2022, Ziegler Group held our International Customs day event.  
Customs representatives from Belgium, France, the Netherlands, the United Kingdom, Germany and Switzerland attended and shared their expertise and ideas with each other.
Many topics related to customs were discussed such as how the flow of documents should be handled in an ideal world, what customs will look like in the future and how to best optimise and integrate international customers in the different countries served by the Group. 
There was also much discussion about Customs 4 Trade, the benefits of international customs communication, the importance of 100% compliance, as well as client and broker cooperation.
We also covered topics related to our own developments in this area, continuous learning and customs customer service. 
The topics were useful for the participants and they responded positively to the importance of the event. Tips and tricks were exchanged, contacts were made and curiosity was piqued for even more information and discussions in the future.
A task force has been set up to deal with various topics that arose during the discussions to make sure they are addressed satisfactorily. 
A second International Customs Day event is planned for October. And following that, the event will resume annually.
At Ziegler, we are constantly working to develop and implement projects to make our activities as sustainable as possible. By investing in our buildings, our people and our fleet, we are already greener than ever! To oversee and focus our efforts in this area, we are pleased to announce the appointment of Roel Castelein as Sustainability Manager.
A greener-than-ever future awaits Ziegler
As Sustainability Manager, Roel Castelein will coordinate all of our sustainability efforts and oversee all corporate-level sustainability projects.
Over the past two years, we have made significant investments in sustainable projects. Many of these initiatives enriched our services and contributed to making transport a more sustainable and dynamic sector.
We are an international group, but aim to implemented our solutions locally. With Roel Castelein's help, these sustainability solutions and initiatives will be centralised at corporate level. This enables our ambition to drive sustainability across all locations.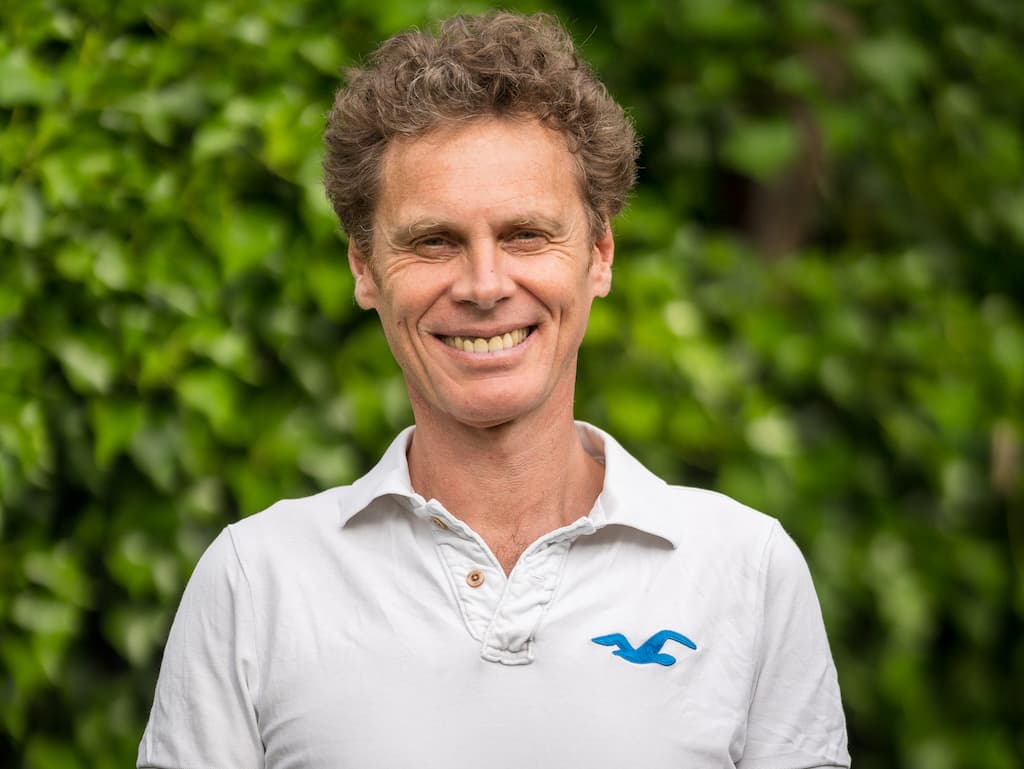 Since 1993, TransportMedia has organised the Transport & Logistics Awards each year, which acknowledge the "best practices" in the transport sector and enable participating companies to highlight their achievements.
One year after the hybrid edition of 2021, the awards ceremony was back in full force on April 28, 2022 during a big gala evening organised at the Brussels Expo, selling out three exhibition halls.
Among the many awards and recognitions of the evening, the climax of the event is the awarding of the prestigious Transporter of the Year 2022.
We are so happy to announce that Ziegler Group won third place.
What won over the jury in our favour was all of Ziegler's determined advances in the areas of digitalization and sustainability within the framework of the "Ziegler. Now Even Greener" programme.
Protecting the environment is more than ever at the heart of the company's priorities. Ziegler is aware of our responsibility and intends to lead the way in terms of sustainability. By multiplying initiatives to reduce our carbon footprint, while also meeting the challenges of urban delivery and the delivery of tomorrow with remarkable innovations. We are rising to the challenge with our projects such as the Cargo Bike XXL, an urban micro hub system in Brussels, as well as autonomous vehicles on order that will be among the first tested in Europe.
This prestigious award is an honour, a source of pride for Ziegler and obligates us to do even more in terms of sustainability.
Thanks to the combined efforts of the local Ziegler team in Northampton and the quality department at Ziegler's headquarters in Brussels, Ziegler Northampton renewed their ISO 9001:2015 certification and scored above average on their SQAS Transport Service evaluation!
ISO 9001:2015 is a standard that establishes the requirements for a quality management system, based on 7 principles; customer support, management, employee involvement, process approach, improvements, evidence-based decision making, and stakeholder relationship management.
The SQAS (Safety & Quality Assessment for Sustainability) is a system of uniform third-party assessments to evaluate the performance of Logistics Service Providers and Chemical Distributors. SQAS assessments cover quality, safety, security, environment, and CSR (Corporate Social Responsibility).
Ziegler Northampton's scored 73% – considered excellent for a first evaluation. This is a great place for them, given the context and the new features that were recently added for 2022 which added to the already very extensive questionnaire. In addition to operational activities, safety and security topics, the environment and especially the OCS (Operation Clean Sweep) were newly added and were included on the evaluation.
The branch is doing a great job there, and these developments acknowledge their great service, which will certainly contribute to its further expansion as they serve their customers in the Northampton area.
From April 1, 2022, the partnership between Ziegler and Jungheinrich will begin. In this context, Ziegler will provide national transport in Belgium for Jungheinrich as well as shipments from/to Luxembourg.
Ziegler is a leading transport and logistics company since 1908, headquartered in Brussels. With more than 3,200 employees in 154 offices worldwide, Ziegler organises multimodal import and export transport, customs formalities and offers customised storage solutions worldwide, both through its own branches and with selected partners. Ziegler is a family business combining more than 114 years of know-how with the enthusiasm and dynamism of a start-up.
Founded in 1953, Jungheinrich is one of the world's leading providers of intralogistics solutions with a full range of material handling equipment, storage systems and services. Like Ziegler, Jungheinrich is also represented worldwide through its own sales offices as well as through partner companies.
Harm de Vries, Managing Director of Jungheinrich NV, explains the choice of Ziegler: "We took no risks in selecting our new transport partner. We were looking for a carrier who – just like Jungheinrich – values ​​quality and good service. We found that partner in Ziegler. Not to mention the flexibility that Ziegler demonstrates to quickly deliver our material handling equipment to our customers"
Ziegler Belgium is also satisfied with the cooperation. Xavier Vanwynsberghe, Corporate Key Account & Sales Director Ziegler Belgium and Luxembourg, comments: "At Ziegler, we are delighted to be part of the customer journey that Jungheinrich wants to offer its customers. With Jungheinrich as a partner, our expertise in transporting specific products expands even further. We will therefore do everything we can to make this partnership a success."
For more information and inquiries, please contact:
Ziegler
Xavier Vanwynsberghe – Key Account & Sales Director BeLux
Phone: +32 2 422 21 95
Xavier_Vanwynsberghe@zieglergroup.com
Jungheinrich

Vanessa Caudenbergh – Marketing & Profishop Manager
Phone: +32 495 585006
vanessa.caudenbergh@jungheinrich.be
A full 20% of employed Belgians live less than 15 kilometers from their workplaces, so commuting by bicycle obviously has enormous potential. 
Ziegler is fully aware of this opportunity and the inherent benefits that come with it: improved physical fitness of employees, reduced atmospheric pollution, and less time wasted in traffic jams for them are all benefits that electric bikes have to offer.
With those advantages in mind, Ziegler has made it easier for employees to start using this means of transport by offering its employees in Belgium an advantageous bicycle leasing programme that started in January 2021. Ziegler's staff can choose the electric bike of their dreams from among many models available from authorised dealers, and benefit from a package including annual maintenance, insurance and the possibility of buying the bicycle at the end of the lease.
Since the launch of the programme, the number of Ziegler employees who have taken the plunge to ride their e-bikes to work has increased. The programme continues to attract more and more participants who wish to adopt a more economical mode of transport, have a desire to stay fit, and who support further development of appropropriate infrastructure to facilitate such travel more widely – such as bike paths.
In addition to turning their daily commutes into real workouts sessions, these Ziegler employees  are contributing to the increasingly green reputation of Ziegler and are perfect ambassadors for the company's sustainable development programme "Ziegler. Now even Greener".
We're pleased to announce that Ziegler Nederland BV passed our yearly audit with flying colours!
Conducted by SFA Customs Consultancy on the 3rd of February 2022, the auditors were focused on monitoring and framework of our AEO certificate and all customs licenses that are involved in that process. There were 472 customs entries from 2021 randomly selected by the auditors for inspection on 16 critical points. The selection included import and export entries, as well as T2L and fiscal declarations. The resulting audit report shows that our team has scored an absolute zero on deviations or mistakes in the entries. 
In addition, on the 16th of February, the Dutch Customs authorities conducted their annual inspection of our bonded warehouse license at the Rotterdam office. The customs officers concluded that our PLDA bonded warehouse management system has 98,4% accuracy with the records of the Dutch Customs on all inbound and outbound entries. The physical presence of inspected entries in the warehouse corresponded to the correct quantities and the goods were found in the locations that our systems indicated they would. This is considered to be among the highest inspection scores for all entrepot licenses issued and inspected in Rotterdam this year! 
We congratulate our Customs Team and our colleagues from the freight departments for this achievement and their contribution to the continued high quality of our services.
Transport to France
Many Dutch companies working in the French market find it difficult to find a good and reliable transport and logistics partner. Not many companies have the knowledge, experience, and a strong presence in the French market that is crucial to providing efficient and comprehensive logistics solutions.
Has your own experience been less than ideal?
If so, did you know that Ziegler Group specializes in transporting goods to and from France? From packages to pallets, and from partial loads to full truck loads, we oversee the cargo entrusted to us at every stage of transport and will guarantee that your goods will reach their destination safely and on time. 
We have our own network and 60 branches across the whole of France, enabling us to cope with any size and volume that you require to transport.
And using our online platform, you can view, track and access POD's (proof of delivery) 24/7!
So if you're in need of a reliable and trusted carrier who will deliver your goods to and from France, get a free quote now. The Ziegler Group will manage all your logistics challenges so you can focus on your core business.
Our advantages:
Daily departure for groupage export & import

Daily line haul

 

from Rotterdam

to

Paris

,

 

Clermont-Ferrand, St Etienne

,

Montmarault

and

Roncq and vice versa

60 own offices

throughout France

Shipment booking before 4 PM, pick-up next day

Fast and reliable transit times

Timed deliveries on request

Handling of all kinds of

packed

goods, including dangerous goods 

Track & Trace and online Proof of Delivery