In the fast-paced world of international logistics, the ability to respond swiftly and collaboratively in a seamless way is often the key to success. This is precisely what our team at Ziegler Portsmouth demonstrated on Wednesday the 23rd of August.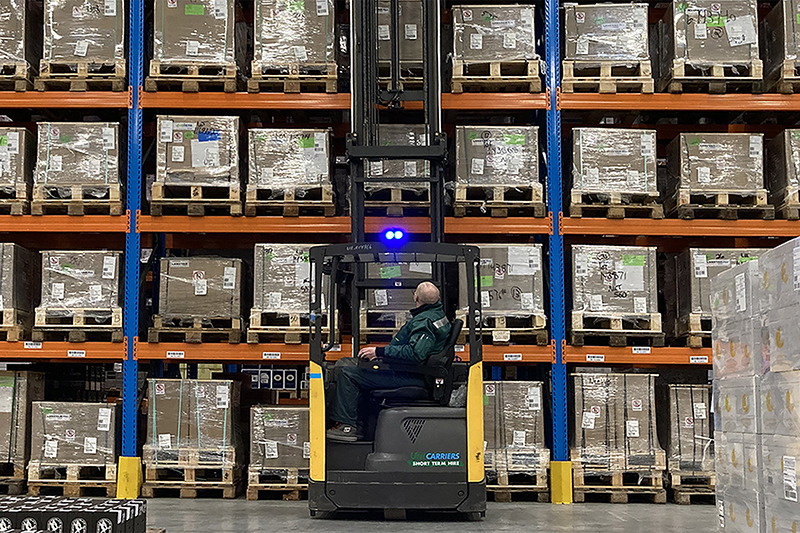 The day began like any other, with our dedicated team members focused on their respective tasks. However, little did we know that this day would turn into a testament to our group's exceptional speed and collaboration. It all started with an urgent enquiry from one of our valued customers. They needed an express movement of goods to Germany.  We offered our quotation/solution to the Customer under DDP terms of sale and they gave us the go ahead to proceed. We provided the Customer with the necessary documentation to authorise Ziegler Customs teams in the UK and in Belgium to raise the required Customs documentation to allow the smooth passage of the freight through Customs in the UK and for clearance under 'Regime 42' at our Belgian hub, for the freight en route to Germany. This was a crucial step in ensuring the smooth and hassle-free delivery of the goods as we were able to exempt the payment outright of VAT in Germany for the German Customer as well as bill the duty payable on the goods back to our UK Customer.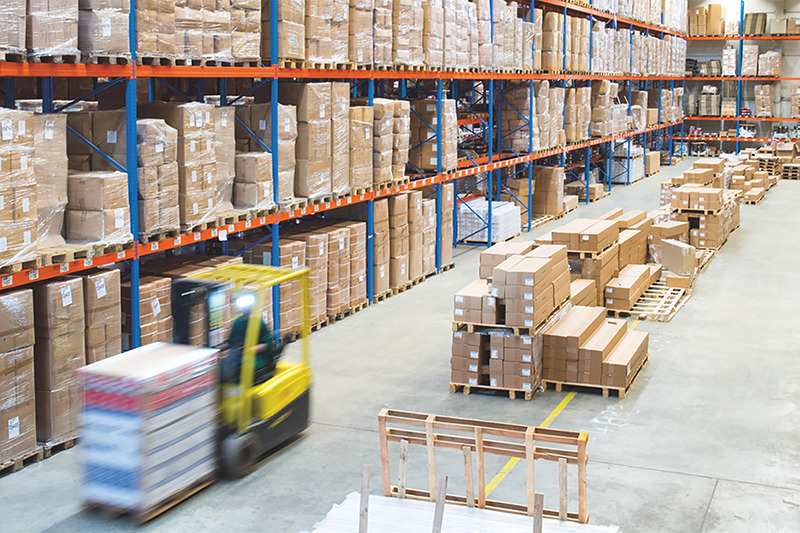 We were able to prepare all the necessary Customs documentation in record time. This was no small feat, as it involved coordinating with multiple parties and ensuring that everything was in place to proceed. Our Customer trusted us with their urgent shipment, and we were determined to deliver on our promise of speed and efficiency. With the paperwork approved and in hand, we placed our express VAN the same day for loading in the UK and the shipment was en route to Germany. The shipment was cleared under DDP terms by our colleagues in Belgium. Their expertise and cooperation ensured that there were no hiccups in the journey and the express VAN continued on its way to final destination in Krailling D82, Germany. The Express VAN was delivered at 0800h on Friday 25th – it was waiting at the delivery point when they arrived into work and perhaps, most impressively, the receiver didn't have to bear any duties, payment of VAT or clearance costs. Everything had been meticulously arranged in advance by Ziegler UK Ltd, ensuring a seamless and cost-effective transaction.

"That's fantastic!!!
Really impressed as is my customer, thanks again."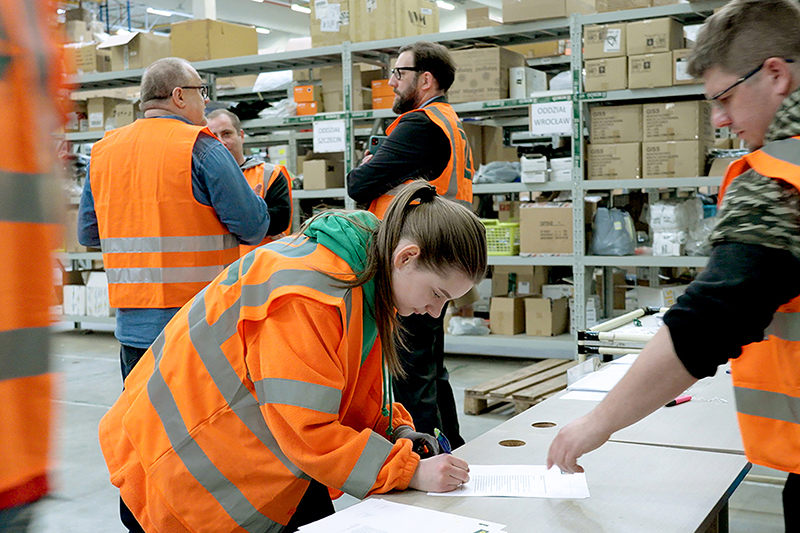 In the world of logistics, where every minute counts, our team at Ziegler Portsmouth demonstrated that speed, coupled with seamless collaboration, is a recipe for success that can leave a lasting impression on our customers. This was more than just a delivery; it was a celebration of our Group's remarkable capabilities.
The Ziegler Group and Futech are two companies that are on a mission to change the world for the better. Both companies are at the forefront of using technology in their respective sectors – logistics and solar energy – to empower a revolution in sustainability. 
The story of Ismaël Ben-Al-Lal, the owner of Futech, is truly inspiring. As a student, he built award-winning solar-powered race cars and karts, showcasing his passion and expertise in the field of solar energy as well as his creative potential. Today, he leads a company that is a leader in the photovoltaic market and is making a real difference in the world.
EN, FR, NL & DE SUBTITLES ARE AVAILABLE. Click on settings ⚙️ to enable subtitles or change the language.
The Ziegler Group is honored to be working with such an innovative and impactful company as Futech to currently handle all of Futech's transportation needs, using all modes of transport to ensure that their products are delivered on time and in perfect condition. Our commitment to excellence and attention to detail has earned us the trust of Futech, and allowed them to focus even more on their core business of designing and manufacturing solar energy systems.
Both Futech and the Ziegler Group share a deep passion for the environment and sustainable development. Our common values and focus on emerging green technologies have brought us together in a powerful partnership that is making a real difference in the world. We are proud to be working with a company that shares our commitment to making the world a better place and are excited to continue supporting them in their efforts to revolutionize the solar energy industry.
Together, the Ziegler Group and Futech are each striving toward the green technology revolution, making a real impact on the world and proving that businesses can be a force for good. We are excited to be a part of this journey and look forward to continuing to make a positive impact on the world with Futech.
At Ziegler Group, we pride ourselves on our commitment to spreading knowledge and collaborating with academic institutions to advance cutting-edge technologies and sustainable development. Recently, we had the privilege of working with Ghent University in collaboration with Université Libre de Bruxelles on their Tango expedition to the Southern Ocean.
The Tango expedition aims to gain more knowledge about marine biodiversity in the Southern Ocean while minimizing environmental impact. We were tasked with delivering the necessary gear and instruments for the expedition, which required careful planning and execution to ensure the safety and efficiency of the journey.
The goods traveled via Buenos Aires and Ushuaia in Argentina before finally starting toward the southernmost point on Earth. This successful delivery in cooperation with High Flight Logistics showcases our ability to deliver anything, anywhere, and puts our footprint on yet another continent. Successful research in the Antarctic is always the result of a large collaborative work, so this is in the spirit of everything that happens in such extreme places on the globe.
We are proud to have contributed to the Tango expedition and encourage you to learn more about their important research by visiting their website at www.tango-expeditions.be. 
Ziegler Group remains committed to partnering with organizations and institutions to make meaningful contributions to sustainable development and innovative technologies.
Ziegler is pleased to introduce you to Patricia and Gilles Bonaert, who have embarked upon an epic 'Grand Tour' of Europe by e-bikes. 
With the pandemic slowing everything down, they realized they also wanted to take a step back from some of their more demanding obligations and take the time to explore things that were most important to them. 
They bought a farm, which was in need of renovation. They envisioned that this could turn into a bigger project involving four overarching values: Humanity, Art, Nature and Economy (HANE). They understood that their project would be enhanced by encountering people and visiting different places. With this in mind, they decided to start a 'Grand Tour' around Europe and to use sustainable transportation.
So they set out on their journey on e-bikes, covering up to 250 km in a week. And even amid some difficulties from time to time on the road, the experience is very rewarding.
"Because it's a slow pace of travel, we can visit all these people and places that would inspire us. While you're biking, you have a lot of ideas because you have time to think – it's like a kind of meditation, like being in a bubble, free of all distractions. You can act as a sponge, absorbing what your surroundings have to offer. You experience this with all five of your senses," Patricia says.
Currently coming back from Nordkap, Norway (which they reached in August) they're traveling Europe with HANE in mind.
"These are the four pillars that we really are focusing on for reconnecting and regenerating," Gilles said.
And this vision matches Ziegler Group's very well, since our 'Ziegler. Now even greener' programme was designed to help fulfill the UN's Sustainable Development Goals. 
Patricia and Gilles reached out to Ziegler a few months ago for assistance in transporting their bikes for an overseas leg of their journey. 
That's when Ziegler learned of the vision for their 'Grand Tour', and since Ziegler is very passionate about encouraging the use and development of sustainable transport, it was a perfect match for Ziegler to support their journey with our services. 
Just as Ziegler, Patricia and Gilles are discovering new ideas, concepts, and individuals, guided by the principles of authenticity, sustainability, entrepreneurship, and best practices. This corresponds with Ziegler's own values on our current path to become an even more responsible and sustainable company.
As a result, Ziegler Group has become a partner to support them on their journey.
"It really was a very nice surprise when Ziegler decided to partner with us! The way our values aligned with Ziegler's was truly fortuitous!" Patricia said.
Gilles has been and remains involved in Belgian companies and investments while Patricia is still involved in creating vibrant live communities in large organisations. These experiences in business and community have given them tremendous respect for what can still be learned and improved on.
You can follow their journey through the PolarSteps app which is available for iPhone and Android. Just search for 'PatriciaBonaert', and you can request to become a follower of their journey. 
They look forward to your comments, ideas and encouragement there!
Here's another big (quite literally!) challenge that Ziegler successfully overcame thanks to our experience, expertise, and cooperation within the international Ziegler network.
Ziegler Kontich managed the unusual transport of two storage tanks which measured 22.5 x 3.6 x 3.6 meters and weighed 37 tons apiece! For logistical reasons, the road transport between Poland and Belgium took place mainly at night. After 3 nights the storage tanks were transferred to Antwerp on a two 80′ MAFI loading platform on wheels and then were loaded onto a RORO ship and shipped to the port of Casablanca in Morocco, and from there was handled by Ziegler Morocco.
"Ziegler used our internal network to realise this project. This allowed us to guarantee dedicated customer service. We guided our customer through the entire transport process. And safety was a number one priority. The customer was kept informed regularly by Ziegler about the status of their shipment. The whole operation was completed successfully and flawlessly to the satisfaction of all parties," said Wim Peeters, Branch Manager Ziegler Kontich.
Founded in the 1950s, Chacalli Wines is a family-owned wine distributor that offers a wide selection of wines from all over the world, including prestigious wineries such as Maison Louis Latour, Alain Brumont, Pio Cesare, and others. The company distributes its wines to restaurants, supermarkets, and private customers.
To support its international wine transport and logistics needs, Chacalli Wines has partnered since 1995 with Ziegler Group, a family-owned business with over 100 years of experience in spirits transport and warehousing. 
EN, FR, DE & NL subtitles are available. Click on settings ⚙️ to enable subtitles or change the language.
Ziegler Group handles all of Chacalli Wines' logistics and transport, delivering wines from producers around the world to its warehouse, handling customs formalities, checking, unpacking, warehousing, and repackaging. With Ziegler Group's support, Chacalli Wines can offer many wines for next-day delivery. 
"Without the service level that Ziegler provides, we couldn't be as successful as we are today," remarks Albert Nuemark, CEO of Chacalli Wines.
By partnering with Ziegler Group, Chacalli Wines relies on a specialist partner to handle the logistics and transport for them, allowing the company to focus on what it does best. 
"We are knowledgeable about wines, but we're not transport and logistics specialists, and it's better to have a specialist partner do that job for you, than to do it yourself," Albert says.
Both Ziegler Group and Chacalli Wines are family businesses that have been passed down from generation to generation and as such, they share common values, including a strong commitment to quality, tradition, and a passion for their respective industries. 
Ziegler Group is committed to providing customized logistics solutions that are tailored to meet the specific requirements of each client. Whether it's ensuring timely delivery of products, maintaining product quality, or meeting compliance requirements, the Ziegler Group is dedicated to delivering the best possible service to its clients. 
By partnering with companies like Chacalli Wines, the Ziegler Group is looking forward to leveraging its expertise and resources to help companies grow and succeed in today's fast-paced business environment.
Imagine the thrill of the open road,and the wind in your hair while cruising the roadways of southern France in a classic American muscle car – a true work of automotive art.
That dream is exactly what Ziegler's Special Request department made possible for one of our customers who had a very special request that required white-glove treatment.
Our customer, a lover of American classic cars, contacted us with a dream: to bring an original AC Cobra from Los Angeles, California to his home in the south of France. And, as always, we were more than happy to oblige with such high-value cargo.
We reached out to our American partners, gathering all the necessary details about the car – from its bodywork to its value – and carefully crafted the perfect plan to transport it across the Atlantic. Our team worked tirelessly to arrange the appropriate air transport, ensuring that the car would arrive in pristine condition at Roissy-Charles-de-Gaulle airport.
But our work didn't stop there. We also had all the necessary international vehicle transport paperwork and import documents ready and waiting, so as soon as the car touched down on French soil, we were able to quickly and efficiently clear it through customs. And just a few hours later, the keys were handed over to our ecstatic customer who finally had the car of his dreams. 
So if you're ever in the south of France, keep an eye out for this classic beauty as it cruises the private roads on the weekends.
At Ziegler, we specialize in making dreams come true. So, if you have a special transport need, don't hesitate to contact us whether that might be transport of a small high-value package, or even an American muscle car. We're here to manage your fragile and high-value transport requests.
Dangerous goods include any substances that have the potential to harm humans, animals or the environment in some way. 
Because some of these materials pose such a threat to safety, transporting these items must be done in a highly controlled way, regulated by the European Agreement concerning the International Carriage of Dangerous Goods by Road (ADR) and the IATA DGR (Dangerous Goods Regulations of IATA) (among others).
Click here to learn more. 
Fun fact:
In order to take into account the latest development of new substances, the regulations are adapted every 2 years.
So you have to stay alert and remain up to date!
And now imagine you are faced with the task of actually getting your dangerous goods transported from A to B. Have you already noticed the piles of documents and many procedures you have to perform in order to comply with the relevant specifications to even make shipping dangerous goods possible?
Don't worry – even for this monumental transport task, you can fully rely on Ziegler and its well-trained specialists.
As an internationally operating freight forwarder, Ziegler acts as a consignor in the sense of the ADR, since the shipment of dangerous goods is organized by Ziegler employees on behalf of third parties. If the goods are handled at the company's own logistics centers in the course of the transport, the employees act as unloaders or shippers.
To maintain the highest standards possible, our employees are trained and further educated at regular intervals in about the latest dangerous goods regulations and best practices.
Believe it or not,  this kind of training can even be fun, as is proven by comments from attendees of corresponding seminars at Ziegler Germany and Switzerland in August and September this year under the proven leadership of our external dangerous goods officer Marcus Steinhauer.
Dirk Junkers had this to say about his annual training:
"It was a great group, I enjoyed it. I would definitely like to be back in this constellation for the next training."
Renate Friske also had a great time and learned a lot:
"I must say that I really enjoyed the training and that Mr. Steinhauer made the training very interesting (with many examples) and also addressed the topics that were of particular interest to us."
So, if you are facing the daunting task of transporting dangerous goods, you can rely on Ziegler and our enthusiastic, well-trained specialists.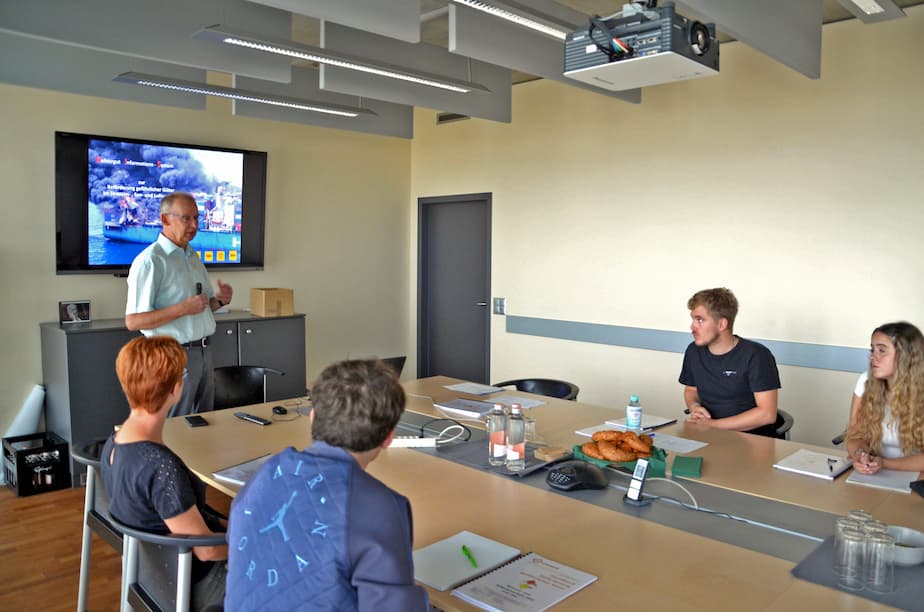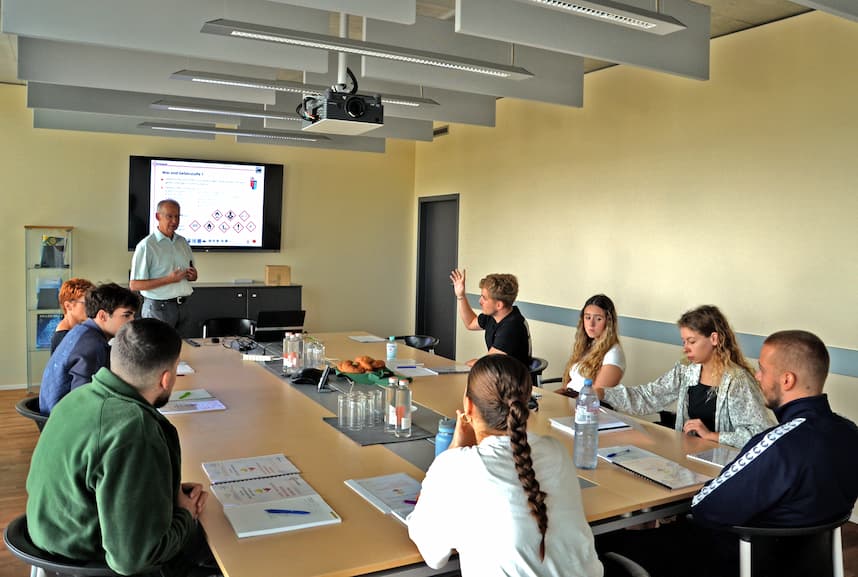 The number of delivery vehicles in our cities is only expected to continue to increase, adding further to the existing issues of air and noise pollution and road congestion. One solution currently being explored by Ziegler Group to help reverse these trends in Brussels is the introduction of electric Autonomous Delivery Vehicles. In this video, various experts on vehicle automation, road safety, and city planning discuss the impact that AVs can have on finally reducing city congestion and pollution.
EN, FR & DE subtitles are available. Click on settings ⚙️ to enable subtitles or change the language.
How ready are we to see Autonomous Vehicles on the road? Is the technology there? Is social acceptance there? What about other areas? In this video, several experts from the fields of road safety, city planning and autonomous vehicles share their findings and perspectives from research and testing. They believe that it's only a matter of time and that the time for serious use-case testing is already here. Our ecosystem is getting ready for technological improvements to lower emissions and pollution. What do you think? With some of the hype for autonomous transportation dissipating, Ziegler Group is leveraging its international outlook and experience with urban logistics to bring Autonomous Vehicles to city logistics.
EN, FR & DE subtitles are available. Click on settings ⚙️ to enable subtitles or change the language.